With the Solid Seat Strips, it is possible to install a long CorTen strip 47 cm - 19" in height into the ground surface. Several functions, such as bench, waste bin, bicycle parking and greenery, can be incorporated in a single strip-shaped element. By reducing traditional, separate street furniture to a single, long line, one can create a streamlined and impressive urban landscape while reducing maintenance.

The bicycle parking model has a length of 300 cm - 118" and incorporates 6 recesses to take the front wheels of 6 bikes. 3 CorTen bike rests are fitted separately to support bikes on both sides and enable them to be secured with a chain.

The cross-section of the part above-ground is 47x47 cm - 19"x19".
We recommend an underground depth of approx. 20 cm - 8".

Products supplied within the North American market are fully manufactured in the USA.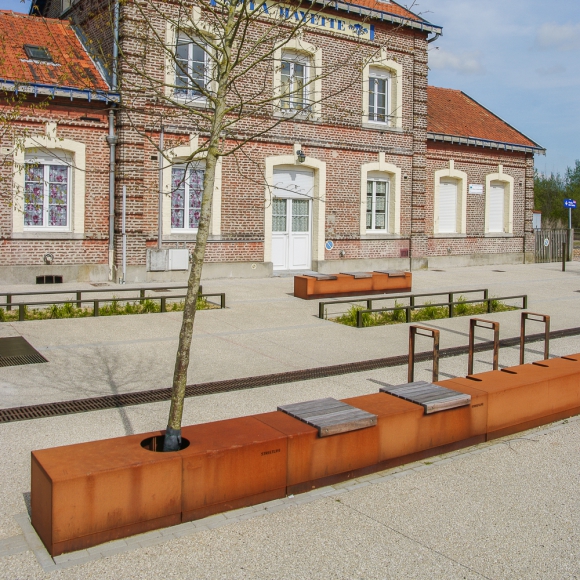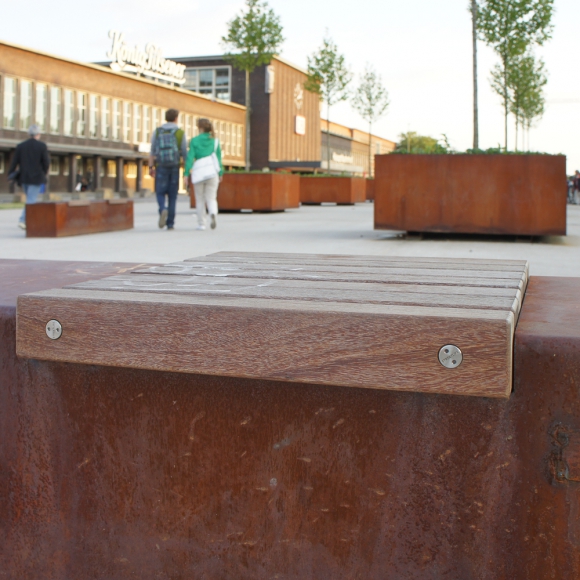 Possibilities and restraints
Available in standard lengths ca.150, 200 or 300 cm | 59",79" or 118"
On request the main dimensions of this product can be customized
Available with seats of 50, 90, 150 of 250 cm | 20", 35", 59" or 98" long
The standard material is untreated weathering steel (-CT), optionally at a surcharge finished in a double layer powder coating (-PC)