These Shrubtubs Cylindrical are made of 4mm-gauge – 0.16"-gauge CorTen steel. Just like the Shrubtubs Square, they are equipped with a wide, clean-lined edge that gives extra reinforcement and is appealing to the eye. Streetlife recommends equipping these tree planters with the Treetec® Bottom Up tree care system. The CorTen tree planters have a clean design and are also available with a powder coating. These Shrubtubs Cylindrical can be easily moved and have integrated anchor points for the tree root ball.

Dimensions:
Height: 75 cm Ø: 90 cm
30" 35"

Height: 90 cm Ø:90, 120, 150, 180, 200 and 235 cm
35" 35", 47", 59", 71", 79" and 93"

Products supplied within the North American market are fully manufactured in the USA.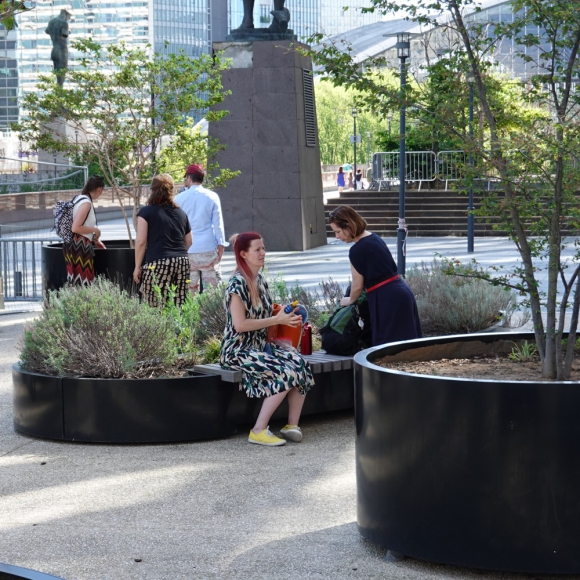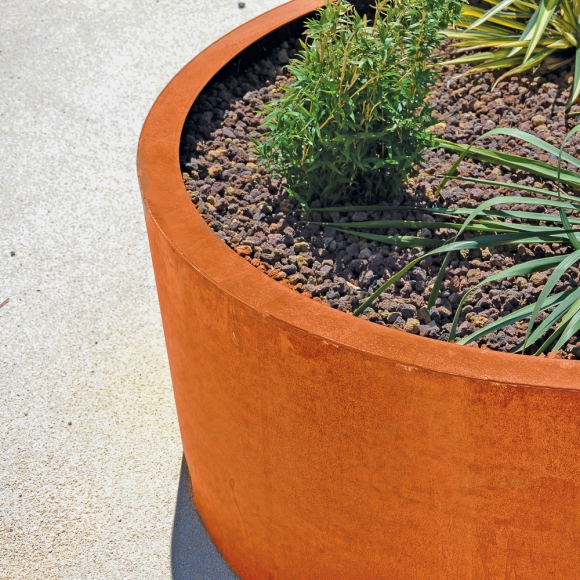 Possibilities and restraints
Available in diameters of ca.90, 150 or 200 cm | 35", 59" or 79"
Standard height ca.75 or 90 cm | 30 or 35" above ground level, internal height ca. 68 resp. 83 cm | 26" resp. 32"
The standard material is untreated weathering steel (-CT), optionally at a surcharge finished in a double layer powder coating (-PC)