The Solid Skirt Top Seats are elegant curved seating modules of 120 cm – 47". The Skirt Benches feature a distinctive attractive and strong corner joint between the seat and the upright sections. The Solid Skirt Top Seats are designed to be mounted on curved concrete walls (D = 6 m). The transverse Solid slats (7x7 cm – 2.8"x2.8") create a natural anti-skate solution.

The Top Seat Modules are prefabricated and are fitted on a hot-dip galvanised steel base (height = 2 cm – 0.8"). The seating depth is ca. 50 or 60 cm – 20" or 24". The high back is 36 cm – 14" high.

Products supplied within the North American market are fully manufactured in the USA.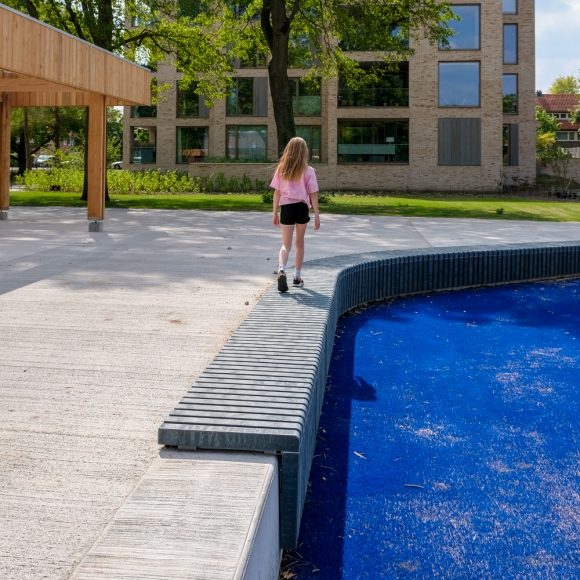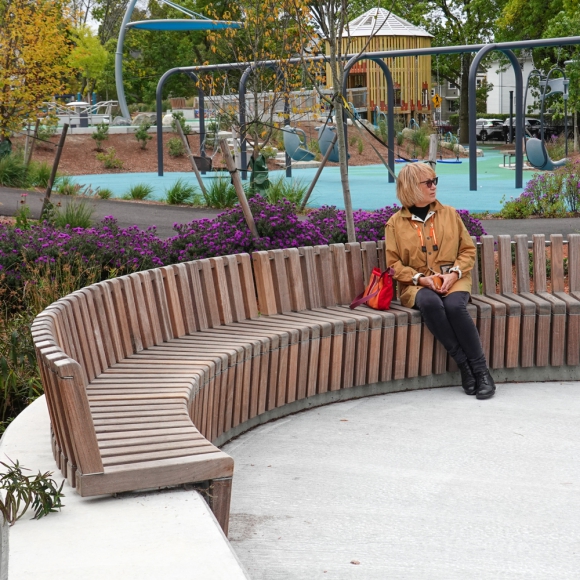 Possibilities and restraints
Available in different diameters, depending on the seating depth