The Solid Love Benches are simple, low benches, with a noble appearance. Thanks to the use of high-quality FSC hardwood with stainless steel or CorTen, these are sophisticated first-rate benches. The FSC hardwood slats (7x7 cm – 2.8"x2.8") are mounted in our Streetlock® comb system, leaving a space between the slats of only 8 mm – 0.3". The slats are also available in Accoya or the TWIN material Cloudy Grey (60 and 234 cm - exception to the standard 120 cm).

The closed steel base unit of the Solid Love Bench is equipped with mounting holes, allowing the bench to be anchored to the ground. Solid Love Benches can be combined with Solid Green Love Benches and Love Tubs tree planters.

Length: 60 cm – 24", 234 cm – 92" and 300 cm – 118"
Width: 62 cm (8 slats) and 93 cm (12 slats)
Material: SS 316

Products supplied within the North American market are fully manufactured in the USA.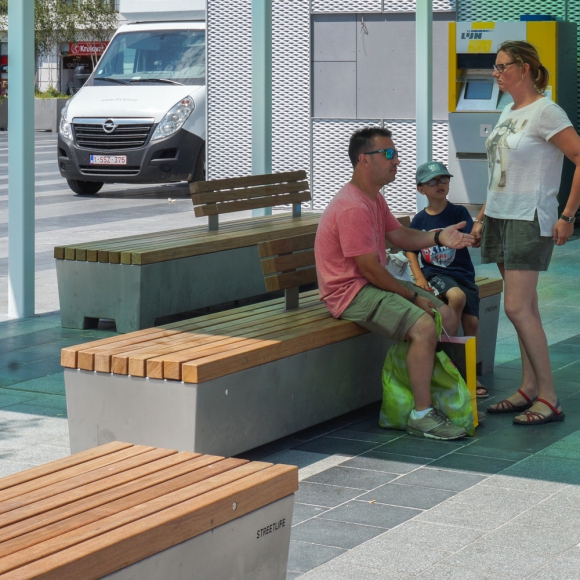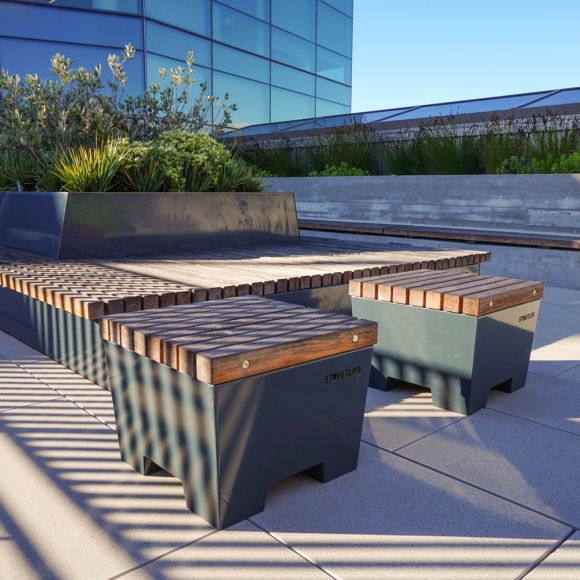 Possibilities and restraints
Available in standard lengths of ca.234 or 300 cm | 92" or 118"
Standard seating depths are ca.62 (8 slats) or 93 cm (11 slats) | 25" or 37"
The standard material is brushed stainless steel 316 (-ST)