These extremely sturdy Drifter Picnic sets are an example of circularity (second life, locally sourced, very long lifespan, and indestructible). The hardwood of the Drifter benches is certified as FSC recycled 100% or FSC 100%. Drifter Picnic Sets can also be made from the wood-free alternative Lava Grey. The supports and brackets are made of CorTen or hot-dip galvanized steel and optionally powder coated in a RAL color.
Sizes:
Length hardwood (EU): 120, 200, 300, 400 and 500 cm
Length hardwood (North America): 200, 300 cm - 79" or 118"
Length Lava Grey: 200 and 300 cm - 79" or 118"
Products supplied within the North American market are fully manufactured in the USA.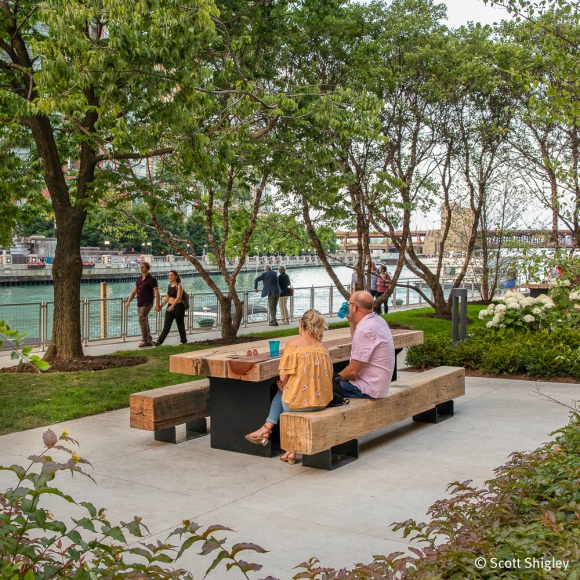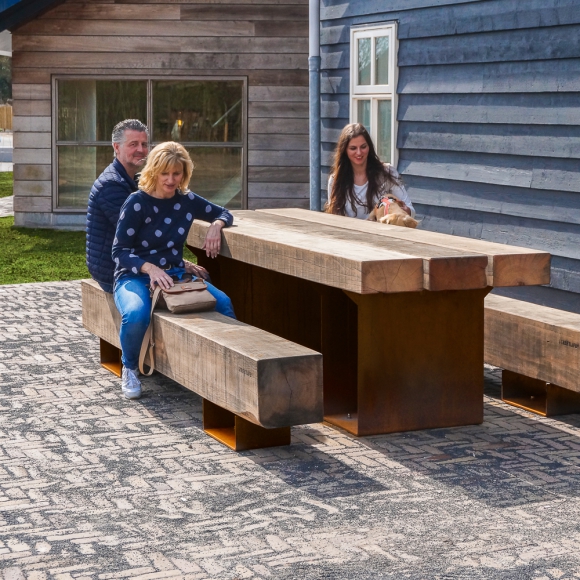 Possibilities and restraints
Available in standard lengths of ca.300, 400 or 500 cm | 118", 157" or 197"
Lava Grey available in standard lengths of ca.200 or 300 cm | 79" or 118"
Available in table depths of ca. 62 cm (2 beams) or 94 cm (3 beams) | 25" to 37"
On request available in custom lengths of up to ca.500 cm | 197"
By default in galvanized steel (-TH), optionally steel parts in untreated weathering steel (-CT) or finished in a double layer powder coating (-PC)