This extremely sturdy Drifter Picnic Set is made of reclaimed mooring posts. The 30- to 40-year-old tropical hardwood is certified FSC recycled 100% hardwood.
These enormous picnic tables are an example of circularity (second life, locally sourced, very long lifespan, and indestructible). Drifter Picnic Sets can also be made from the wood-free alternative Lava Grey. The supports and brackets are made of CorTen or hot-dip galvanised steel and optionally powder coated in a RAL colour.
Sizes:
Length hardwood (EU): 120, 200, 300, 400 and 500 cm
Length hardwood (North America): 200, 300 cm - 79" or 118"
Length Lava Grey: 200 and 300 cm - 79" or 118"
Products supplied within the North American market are fully manufactured in the USA.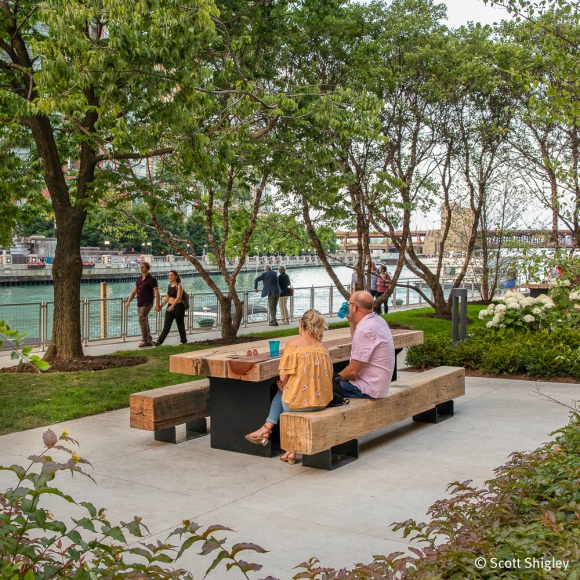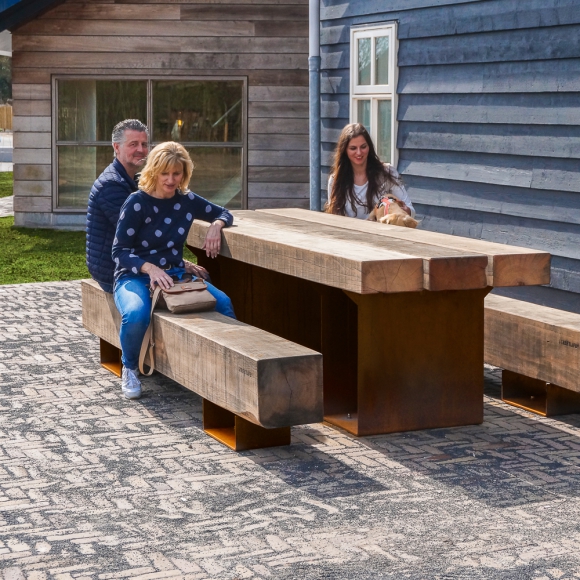 Possibilities and restraints
Available in standard lengths of ca.300, 400 or 500 cm | 118", 157" or 197"
Lava Grey available in standard lengths of ca.200 or 300 cm | 79" or 118"
Available in table depths of ca. 62 cm (2 beams) or 94 cm (3 beams) | 25" to 37"
On request available in custom lengths of up to ca.500 cm | 197"
By default in galvanized steel (-TH), optionally steel parts in untreated weathering steel (-CT) or finished in a double layer powder coating (-PC)