Heavy-Heavy (H-H) Benches are massive, heavy-duty benches created to reflect Streetlife's characteristic natural look. The heavy wooden beams of FSC Hardwood have a cross section of 14x21 cm – 5.5"x8.2". The beams are attached to galvanised steel or CorTen supports by means of the stainless steel Streetlock® system.
The backrests are multifunctional and can be used as lean-supports, seating, table tops, etc. The backrests can be linked together just like the benches in order to create a longer piece.
Heavy-Heavy Top Seats may be mounted on an existing base and can transform concrete retaining walls, stairs or old walls into benches.
H-H beams are made from two different sustainable materials: FSC Hardwood and Lava Grey. Lava Grey consists entirely of recycled household plastic waste.
Length: modules of 234 and 300 cm – 92"and 118"
Products supplied within the North American market are fully manufactured in the USA.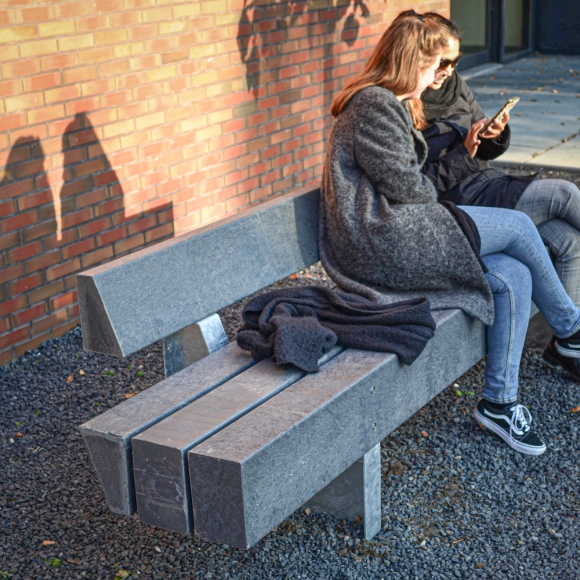 Possibilities and restraints
Available in standard lengths of ca.234 or 300 cm | 92" or 118"
Available with or without an integrated backrest
By default in galvanized steel (-TH), optionally steel parts in untreated weathering steel (-CT) or finished in a double layer powder coating (-PC)