Sustainability & alternatives
Global awareness of growing waste streams, environmental pollution, rising CO² emissions and the depletion of natural resources has led to new ideas in sustainability, such as Cradle2Cradle (C2C) and the circular economy. These two concepts are aimed at improving the efficient and effective use of the natural resources available to us. Streetlife's design philosophy dovetails well with these principles.
Innovations in the field of sustainable materials, including biobased substances and composites made from residual waste, provide a wealth of opportunities to make the Streetlife Collection more sustainable. After many years of research and development, we have now introduced our TWIN concept, a series of materials that form a fully-fledged alternative to hardwood.
By adding this new identity to our product families, TWIN offers landscape designers and architects more freedom of choice.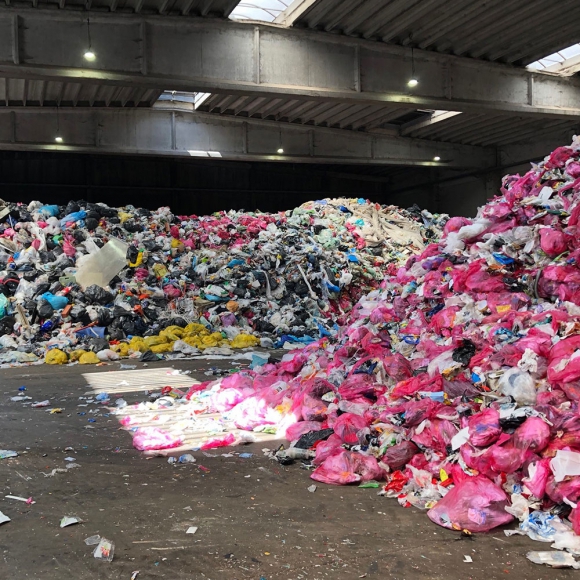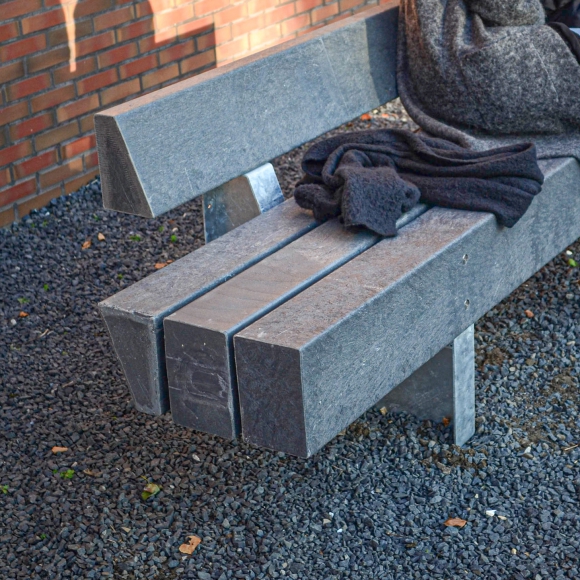 Lava Grey
Lava Grey is made entirely from recycled household plastic waste, such as packaging, cups, bags and trays. It consists of around 75% recycled PE and 25% recycled PP. This new anthracite grey substance has a fairly rough texture. In certain places, the surface reveals how the material fl owed into the mould during the casting process, like a lava stream. Pieces of coloured plastic are visible here and there in the grey mass, highlighting the origin of the recycled material. Colour and texture may vary in North America due to local production.
All Black
All Black is made from industrial and household waste plastic. This includes plastic bags, building and agricultural plastics, bottles, caps and beer crates. The material is essentially composed of two thermoplastics: PE and PP. All Black has a matt appearance and a rough texture and is black throughout due to the use of a natural dye (carbon). The colour is retained by UV stabilisers.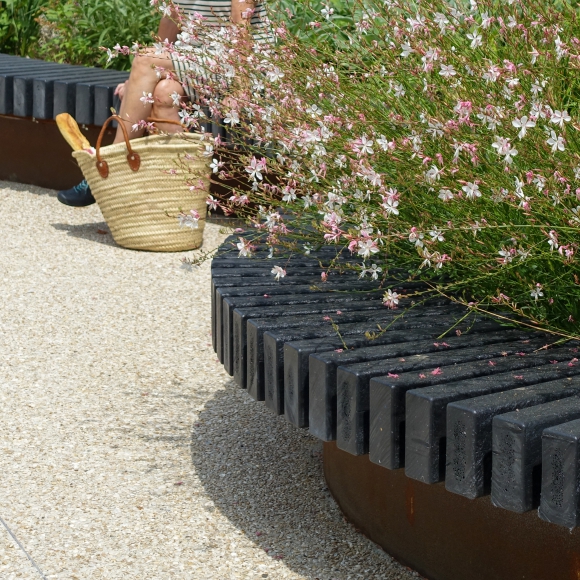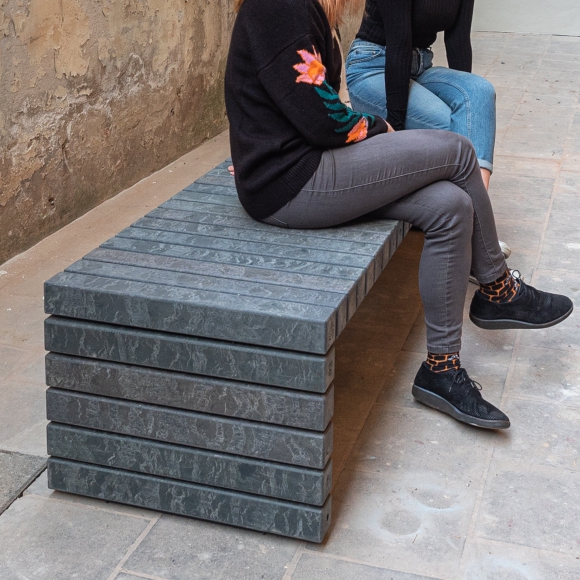 Cloudy Grey 
Cloudy Grey is a recyclate made entirely from recycled plastic waste. This durable composite of PE and PP is UV stabilized and  fibre reinforced. Cloudy Grey has a matt appearance and an uneven texture. Colour and texture may vary from these photos in North America due to local production.
Bamboo Brown
Bamboo Brown is made from an extremely fast-growing, giant bamboo species with a very high capacity to absorb carbon dioxide and produce oxygen. Its fast growth rate ensures that stems can be harvested after four to five years. The process of compressing the long bamboo fibres under high temperature and pressure give this material its deep brown colour. Over time, Bamboo Brown ages with exposure to light and air. The visible fi bres give the smooth surface attractive variations in colour and structure. Bamboo Brown is carbon neutral and can be recycled into chipboard or can be as last used in end-of-life fase as fuel for bioenergy production.