Crossline Bridges are flat bridges with a segmented balustrade. The frames give these bridges a sophisticated-outdoor look. The robust frames are made of CorTen and covered with an FSC hardwood railing. The infill is available in horizontal stainless steel cables or criss-crossed stainless steel balusters. Our team is also happy to contribute ideas if a different insert is desired.

The fine dimensioning of the insert creates a stylish contrast with the robust frames. Lighting can be placed underneath the railing for a subtle effect. This concealed placement ensures diffuse lighting that will not blind passers-by.

Products supplied within the North American market are fully manufactured in the USA.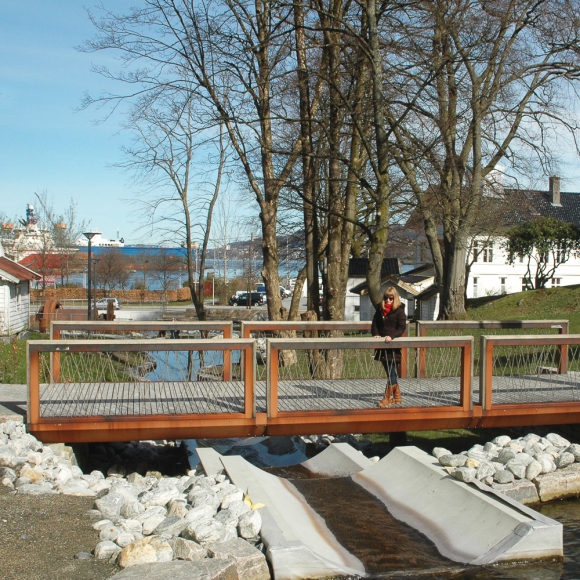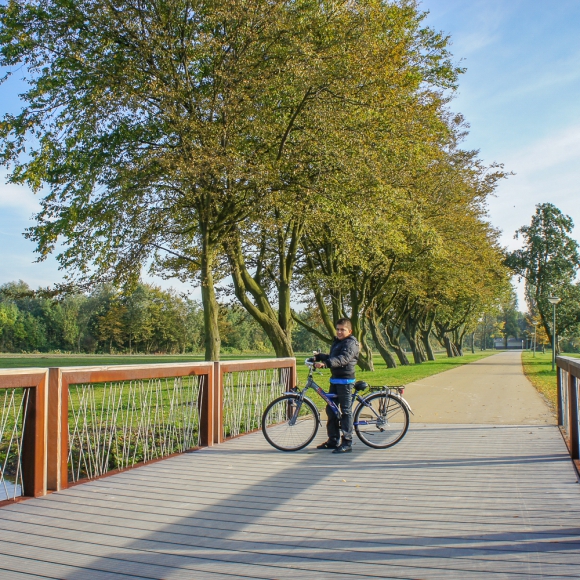 Possibilities and restraints
The maximum length of a single span is ca.16m | 52ft
Only available as a flat bridge
A width of maximum ca. 300 cm | 118" is advised because of the decking material
On request the main dimensions of this product can be customized
Norm bridge: Eurocode + nat annex
Norm fence: NPR-CEN/TR 16949:2016