The Rough&Ready (R&R) Picnic Set extends the robust, industrial range to providing social areas and workspaces. The set combines flawlessly with other R&R products. There are two versions of the picnic tabletop. One consists entirely of R&R beams. The other version is fitted with an interconnecting steel top. The material and finish of the interconnecting top are seamlessly carried through in the support units.

R&R beams are available in FSC hardwood, Accoya and All Black. The interconnecting steel top is made from hot-dip galvanised steel or CorTen, optionally with a powder coating.

Products supplied within the North American market are fully manufactured in the USA.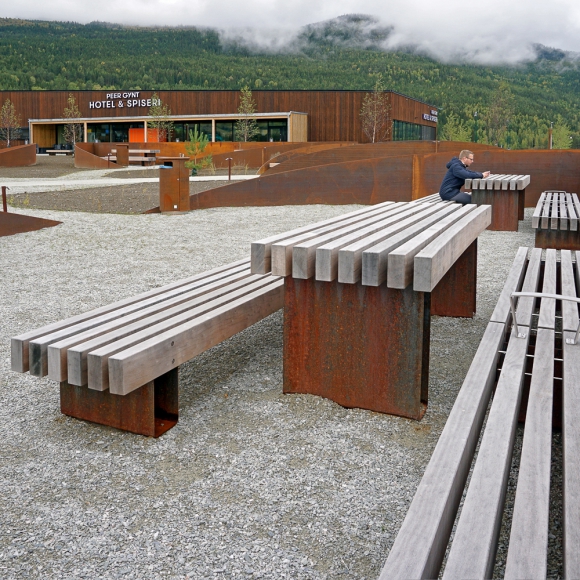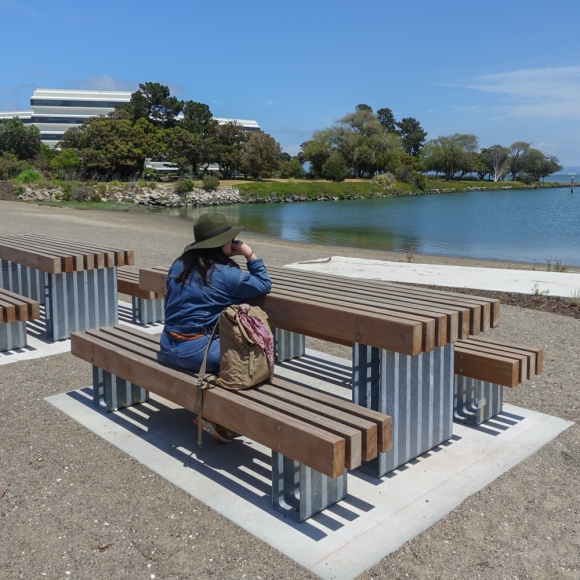 Possibilities and restraints
Available in standard lengths of ca.234 or 300 cm | 92" or 118"
A table without the steel centre strip is also available, in that case the table is 80 cm deep
By default in galvanized steel (-TH), optionally steel parts in untreated weathering steel (-CT) or finished in a double layer powder coating (-PC)
Also available in All Black composite material (-AB, max. beams length 250 cm | 98")
The standard length is ca.200 cm | 79"