The Drifter Lounger is an addition to the fairly new but fast-growing Drifter Range. Possessing a robust edge, the attractive Drifter Lounger is guaranteed to enhance any boulevard or park. The extra-large hardwood beams of the Drifter Range are recycled and have a well-used look. The beams of the angled backrest are partially encased in the steel frame, making the Drifter Lounger a stable and coherent piece of furniture.
In addition to recycled hardwood, the Drifter Lounger is also available in Lava Grey: rough anthracite grey beams made from recycled household plastic waste.
Products supplied within the North American market are fully manufactured in the USA.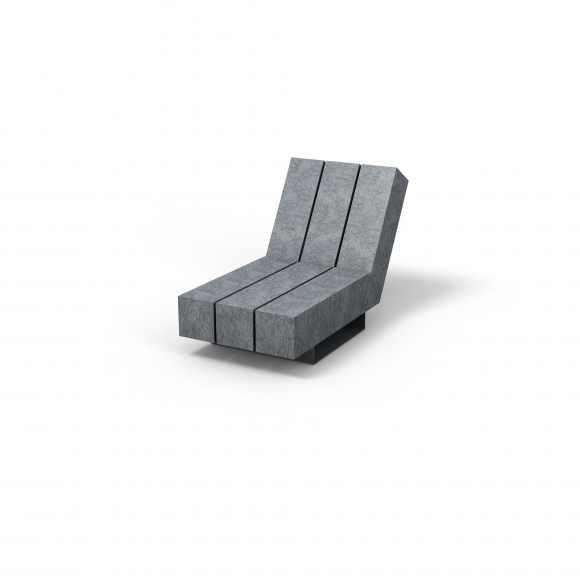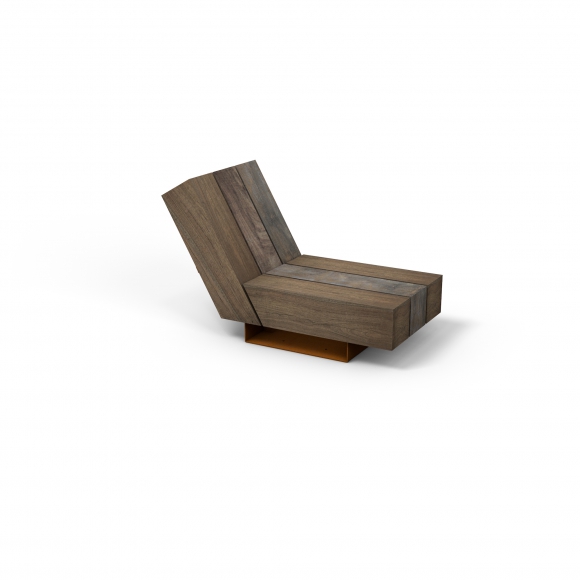 Possibilities and restraints
Dimensions: (wxd1/d2xh1/h2) approx. 94x120/191x47/121 cm - 37"x47"/75"x19"/48"
By default in galvanized steel (-TH), optionally steel parts in untreated weathering steel (-CT) or finished in a double layer powder coating (-PC)
The backrest of the lounger is placed in a 120 degrees angle