Rough&Ready Crosswise Benches are straight benches on which robust beams (7 x15 cm - 2.8"x5.9") are laid crosswise. The Rough&Ready beams have a depth of 60 cm - 24" and are embedded in a support rail with Streetlock® comb. Due to the crosswise positioning of the beams, a natural anti-skate solution is created. The Rough&Ready Crosswise Benches can be beautifully combined with the Rough&Ready 6 Benches or Rough&Ready Curved Benches. Low, high and Royal backrest elements as well as the universal armrest can be optionally mounted.

By combining Rough&Ready Crosswise Benches with straight benches, a wide variety of playful and surprising configurations can be created. Whether standing alone or in combination with trees, the module can be used to create an angular and irregular configuration.

Just like the entire Rough&Ready Range, these benches are also available in All Black.

Products supplied within the North American market are fully manufactured in the USA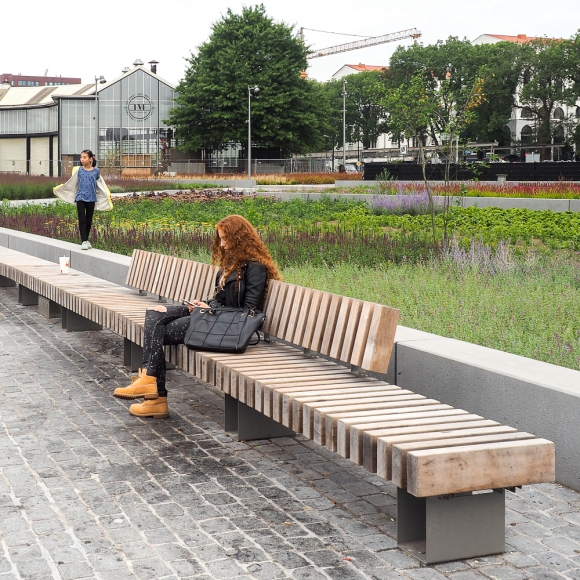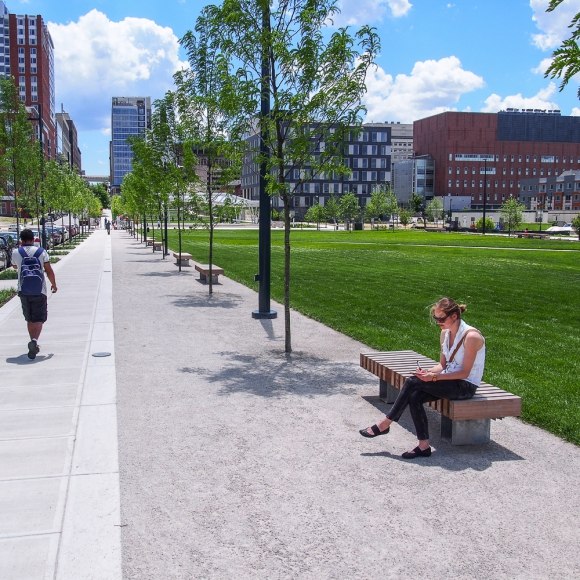 Possibilities and restraints
Standard seating depths are ca.40, 50 or 60 cm | 16", 20" or 24"
Longer setups are possible with extension modules
Optionally available are armrests or several types of backrests
Optionally a LEDbox is available to house the drivers for LED lighting
By default in galvanized steel (-TH), optionally steel parts in untreated weathering steel (-CT) or finished in a double layer powder coating (-PC)
Also available in All Black composite material (-AB, max. beams length 250 cm | 98")