With the Solid Base Benches the 7x7 cm – 2.8"x2.8" Solid slats are laid crosswise. The base construction is made from hot-dip galvanised steel and is also available in warm CorTen and powder coated steel. The attractive finish of the bases and their combination with warm, FSC hardwood makes the benches suitable for making inconspicuous way finding arrangements in various configurations; available in square or rectangular versions.The Solid Base Benches are also available in Accoya or the TWIN material Cloudy Grey.

An attractive option for the Solid Base Benches is the Quattro Back. This is a double-sided backrest of 2x2 Solid slats resting on stainless steel supports. This elegant back allows for more comfortable seating options and transforms the Solid Base Benches into a coherent whole.

Dimensions: 120x120 cm, 180x75 cm and 180x90 cm
47"x47", 71"x30" and 71"x35"

Products supplied within the North American market are fully manufactured in the USA.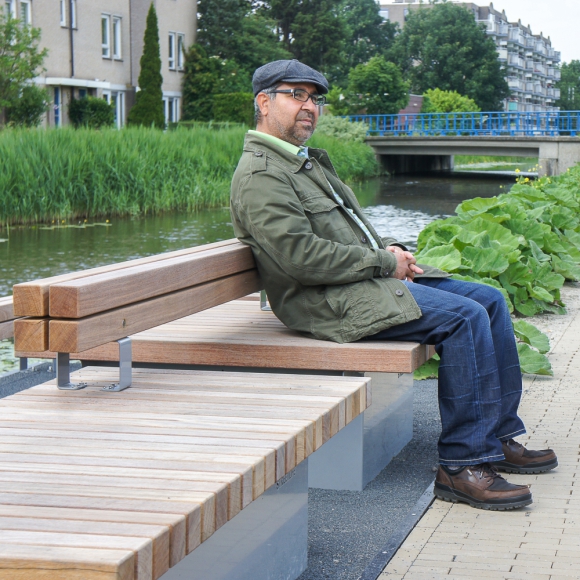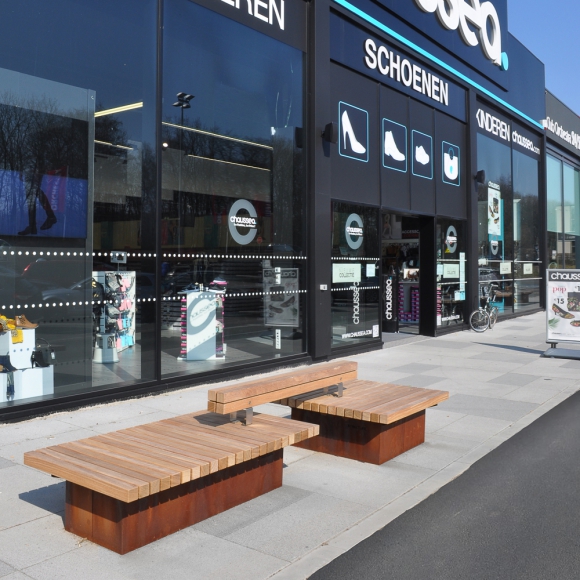 Possibilities and restraints
Available in standard lengths ca.120, 180 or 270 cm | 47",71" or 106"
By default in galvanized steel (-TH), optionally steel parts in untreated weathering steel (-CT) or finished in a double layer powder coating (-PC)