Solid Staple Benches comprise sturdy, crosswise-positioned Solid slats (7x7 cm – 2.8"x2.8") on an integrated steel structure. The benches have a slender design, but have a powerful architectural impact.

The steel base structure is powder coated in a RAL colour. Despite its slender appearance, the bench is strong and rigid. The steel supports are anchored to the ground with concealed attachments. Solid Staple Benches are not only suitable for outdoor use, but are also ideal for large indoor spaces, such as airport waiting areas, station halls and platforms.

The Solid Staple Benches can also be executed in the TWIN material Cloudy Grey.

Length: 200 cm, 300 cm and 400 cm – 79", 118" & 157"
Width: 50 cm, 60 cm, 120 cm and 200 cm – 20", 24", 46" & 62"

Products supplied within the North American market are fully manufactured in the USA.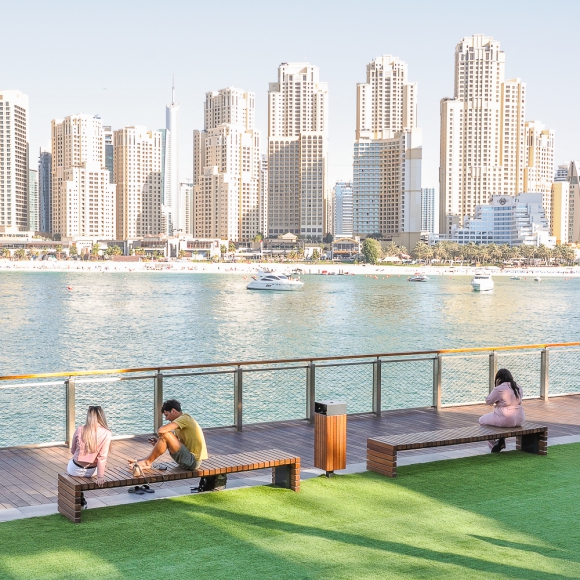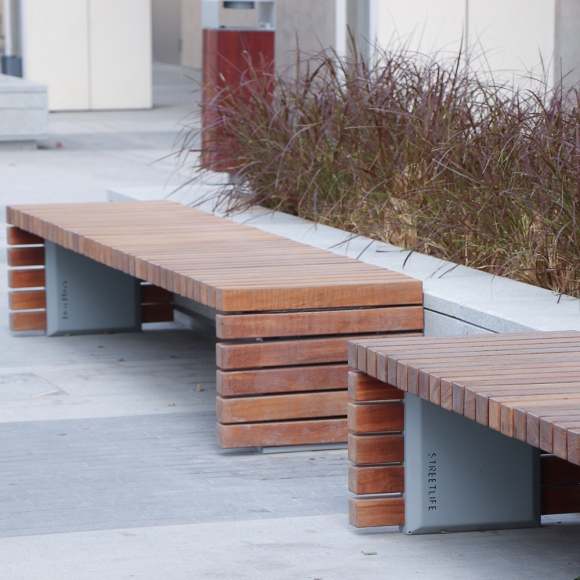 Possibilities and restraints
Available in standard lengths of ca.200, 300 or 400 cm | 79", 118" or 157"
Optionally available are armrests or several types of backrests