Environment-friendly choices
The distinctive image of our products is defined by the materials we use. While colour and texture are important, choice of material is also determined by maintenance and durability. Many of the materials Streetlife uses can be returned to the production chain at the end of a product's lifespan: they can be recycled or reused or are made from bio-based composites. Waste is thus minimised. Moreover, Streetlife sources its materials sustainably and our FSC® certification ensures that only hardwood from responsibly managed forests is used. In terms of sustainability, our materials can be divided into the following categories: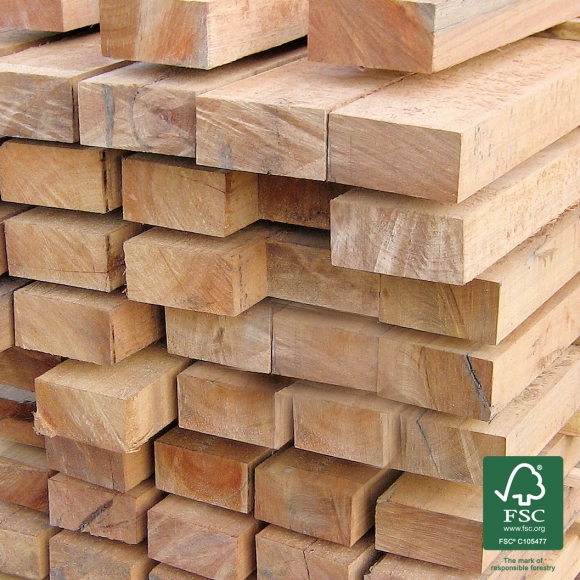 FSC-certified hardwood is responsibly harvested wood. Streetlife is FSC certified and the choice of hardwood in our furniture underlies the material's many qualities. Besides its attractive appearance and durability, wood is also ideal due to its insulating properties. By consciously opting for the FSC quality mark, we endorse responsible forest management alongside selective logging. With Streetlife as the last link in the FSC chain, you can be sure that our wood is processed responsibly throughout: the entire supply chain is traceable, from felling to end-product. Every link and every company that processes or uses the wood is FSC certified (Chain of Custody). And working conditions for local populations involved in logging are also considerably better. You can find more information on the FSC website.
You can find our FSC-certificate and license number here. Please don't hesitate to contact us should you have any questions concerning these terms.
Innovations in the field of sustainable materials, including biobased substances and composites made from residual waste, provide a wealth of opportunities to make the Streetlife Collection more sustainable. After many years of research and development, we have now introduced our TWIN concept, a series of materials that form a fully-fledged alternative to hardwood. By adding this new identity to our product families, TWIN offers landscape designers and architects more freedom of choice.  
Three of our TWIN materials can be labelled as plastic recyclates: Lava Grey, All Black and Cloudy Grey. For some time now, Streetlife has been using a variety of recycled materials as a fully-fledged alternative to hardwood beams or 'virgin' plastic. Waste Grey, a partially recycled material, is used in the rotational moulding of our Synthetic Cones. It is made from 55% recycled household plastic waste and 45% 'virgin' material and foam. This is the minimum proportion of new material required to guarantee the strength and watertightness of a cone. 
Recycling contributes to stemming the growth of the waste mountain and reduces the amount of material incinerated for energy or used as landfill.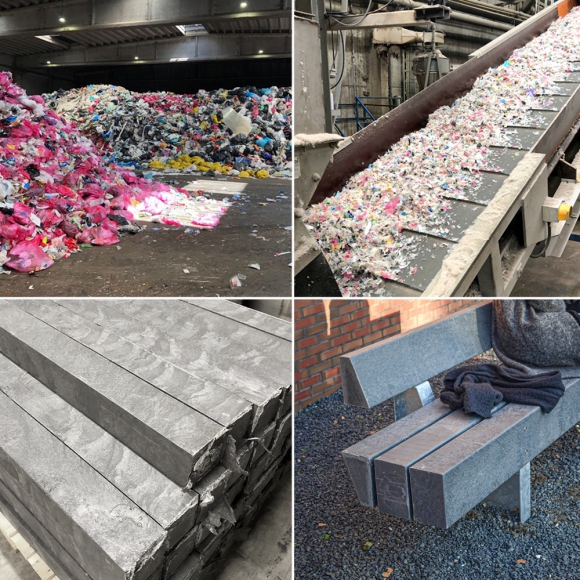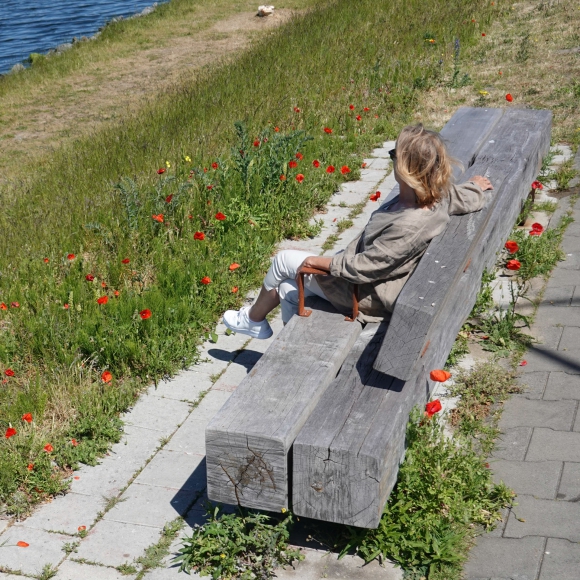 In the event of reuse, existing materials undergo minimal processing when given a second life in a new product. For example, the characteristic beams in our Drifter programme are made from old FSC-recycled mooring posts reclaimed from European ports. In addition, FSC-recycled Douglas wood (European softwood) from container shipping is suitable for repurposing in our Heavy-Heavy programme.
In recent years, the quality and versatility of bio-based composites has increased significantly thanks to the greater availability of bioplastics, bioresins and various fibre materials, all of which are mainly used to reduce CO2 emissions and minimise the depletion of fossil raw materials. Streetlife is steadily expanding its range of bio-based composite products. We now have Synthetic Cones reinforced with dried grass, Giant Flower Pots and Green Circular Benches reinforced with hemp fibres and Streetdeck composite decking that comprises 75% residual wood.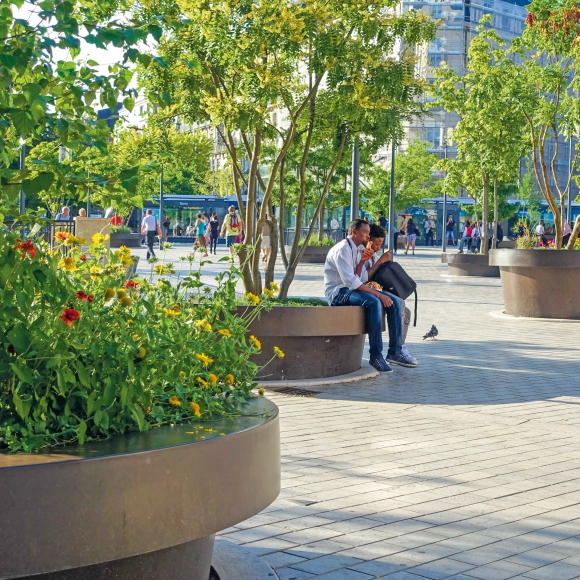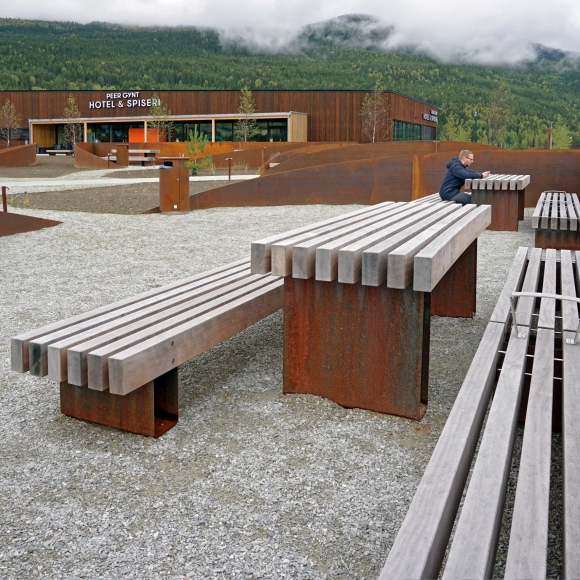 In addition to hardwood, Streetlife products also incorporate sheeting materials, often as a supporting frame or a connecting element. Streetlife prefers to use untreated CorTen because the natural formation of an oxidised layer creates an impenetrable protective 'rust patina' on the steel, which then requires no further maintenance. CorTen, a low alloy steel which constitutes chrome, copper and nickel, creates a warm and natural look in public spaces. It takes one to three years before the oxidation process stabilises and the final red-brown colour of CorTen becomes visible. After oxidation, the material will not stain on light-coloured surfaces. CorTen can be applied untreated in outdoor spaces, which makes post-processing and coating redundant. It is also easy to maintain because stickers and graffiti adhere poorly to the surface.