Solideck®70 Wood is Streetlife's top of the line decking system.It is a particularly solid and strong decking system made of 70x70 mm -3"x3" 100% FSC hardwood slats with the highest durability rating. The slats are fixed blindly from underneath by means of fastening clamps. This makes assembly fast and easy. For an extra rugged look, the 70x70 mm slats can be installed with a deck overhang.

Optionally an extra slip resistant layer can be added for intense use by slow moving traffic. This coating can be applied on each or every other beam.
Available in lengths of 2 or 3 m -79" and 118". Other sizes are available in consultation. Approximately twelve slats per metre.

Products supplied within the North American market are fully manufactured in the USA.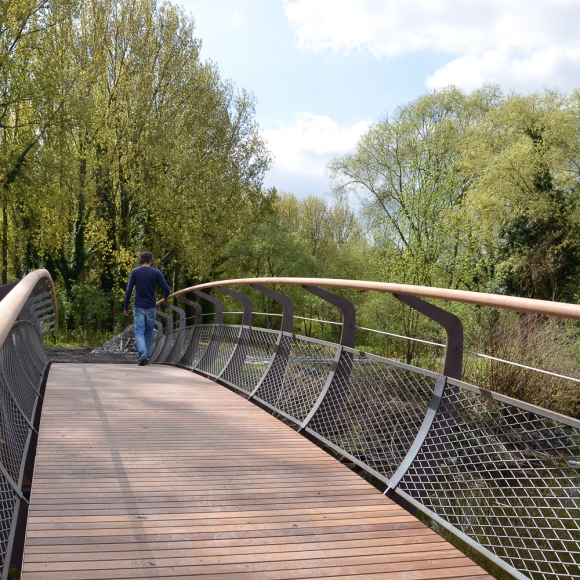 Possibilities and restraints
De maximum length of a board is ca.300 cm | 118"
The maximum spacing is 150 cm|59" (center-to-center)