The compact Rough&Ready (R&R) Cubes are robust square benches available in 60x59 cm and 100x100 cm – 24"x23" and 39"x39". They are the perfect way to create small seating areas in combination with other R&R products.

R&R beams, made from FSC hardwood, Accoya or All Black, are mounted with the Streetlock® system.

Sizes L6: 59x59 cm – 23"x23"
Sizes L10: 100x100 cm – 39"x39"

Products supplied within the North American market are fully manufactured in the USA.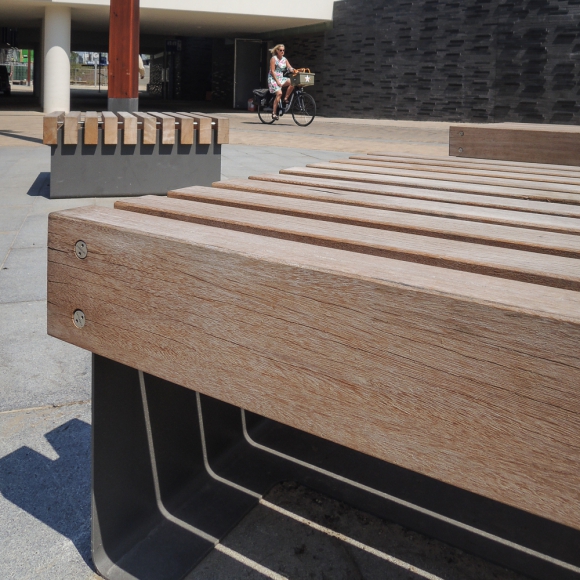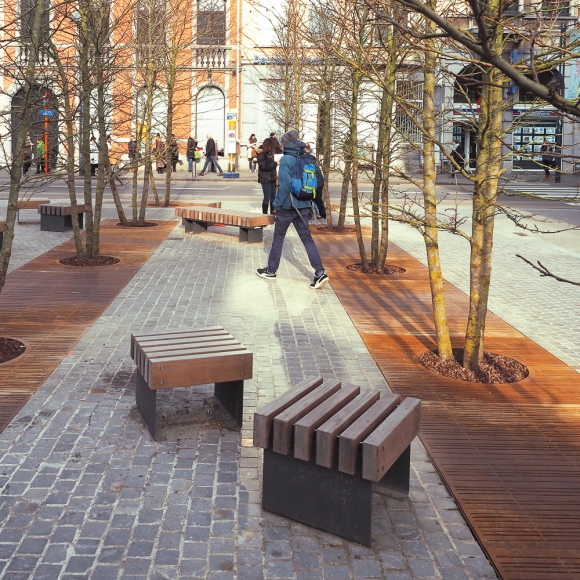 Possibilities and restraints
Available in square seating surfaces of ca. 59 or 100 cm | 23" or 39"
By default in galvanized steel (-TH), optionally steel parts in untreated weathering steel (-CT) or finished in a double layer powder coating (-PC)
Also available in All Black composite material (-AB, max. beams length 250 cm | 98")