Solid 12 Benches have a strongly understated design. Both the wooden seat and the steel supports have a sturdy look. The FSC hardwood or Accoya slats (7x7 cm – 2.8"x2.8") are mounted into Streetlock® comb fittings with a spacing of only 8mm – 0.3".

A low Quattro Back with four Solid slats can be mounted on the 12-slat Solid Bench (more than 90 cm – 35" in width) in the middle. Alternatively, a rounded off version is available, the Soft Back, which has gentler contours and provides more comfortable back support. As a result, the Quattro Back is often seen more as a divider. In look and feel, both backrests reflect the minimalist design of the Solid Bench series.

Length: 234 and 300 cm – 92" and 118"
which can be linked endlessly
Length Quattro Back: 180 cm – 71"
Length Soft Back: 180 and 234 cm – 71" and 92"

Products supplied within the North American market are fully manufactured in the USA.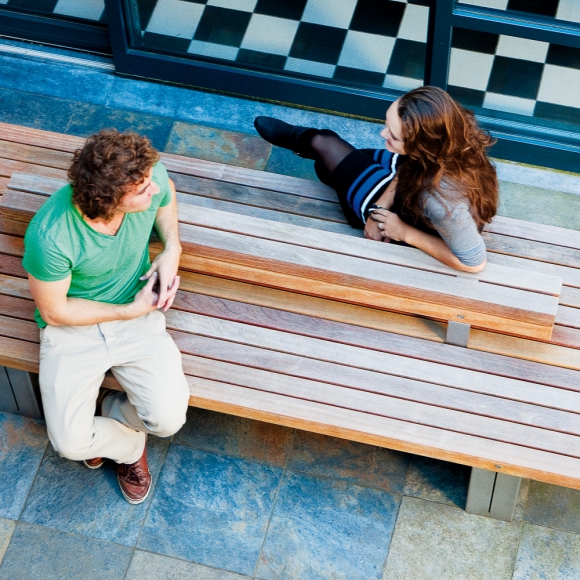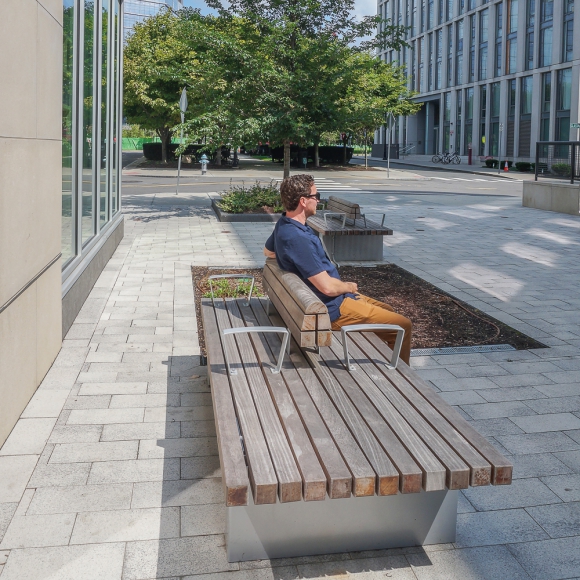 Possibilities and restraints
Available in standard lengths of ca.234 or 300 cm | 92" or 118"
On request available in custom lengths of up to ca.300 cm | 118"
Longer setups are possible with extension modules
Optionally available are armrests or several types of backrests
By default in galvanized steel (-TH), optionally steel parts in untreated weathering steel (-CT) or finished in a double layer powder coating (-PC)