Large public spaces often require substantial interventions like a Rough&Ready (R&R) Oval Tree Isles. Overall dimensions can be determined in consultation, a minimum inner diameter of 3 metres is required to install a border seat. The R&R beams, made from FSC hardwood or All Black, are placed radially, which creates a natural anti-skate solution.

The CorTen structure has a standard depth below ground level of 15 cm – 6". Larger trees should be securely anchored using a special-purpose sub-soil support system. Tree Isles can be aesthetically implemented using a permeabele drain around the CorTen walls.

In the R&R Oval Tree Isles Italic, the walls of the isles are placed at an angle, which provides more legroom but above all creates a dynamic appearance. The Italic walls can be used in all Tree Isle designs with a R&R Crosswise seat.

Products supplied within the North American market are fully manufactured in the USA.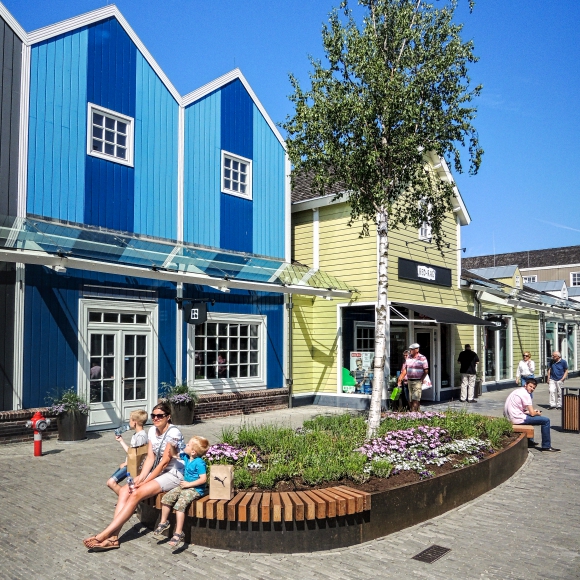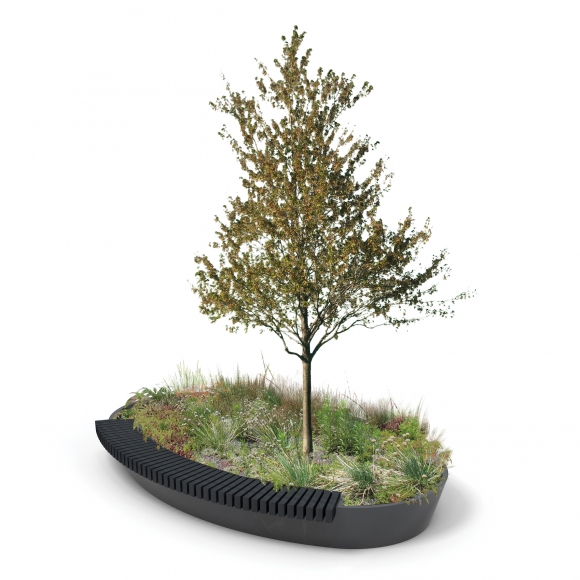 Possibilities and restraints
On request the main dimensions of this product can be customized
The standard material is untreated weathering steel (-CT), optionally at a surcharge finished in a double layer powder coating (-PC)