Synthetic Cones are mobile tree planters, available in three sizes (M, L and XL) and five standard colours. The Synthetic Cones are cast in thick-walled insulating plastic with a granito effect. Because of the different diameters and heights, playful configurations can be created.

Synthetic Cones L are suitable for trees up to a height of approx. 6m. The XL version is even suitable for trees of up to approx. 10m because of the large volume of substrate. We recommend our Treetec® Bottom Up system for optimal tree care. The Treetec® Bottom Up system cannot be used with the low version.

All planters feature drainage holes and can easily be moved with a forklift truck (e.g. for long-term maintenance).

A Synthetic Cone in Waste Grey recyclate is a sustainable alternative. Waste Grey comprises 55% recycled household plastic waste and 45% 'virgin' material and foam. The Synthetic Cone Waste Grey has a smooth surface with a grey-green speckled appearance. Small pieces of plastic are visible up close, revealing the source of the recycled material. Colour samples are available on request.

Products supplied within the North American market are fully manufactured in the USA.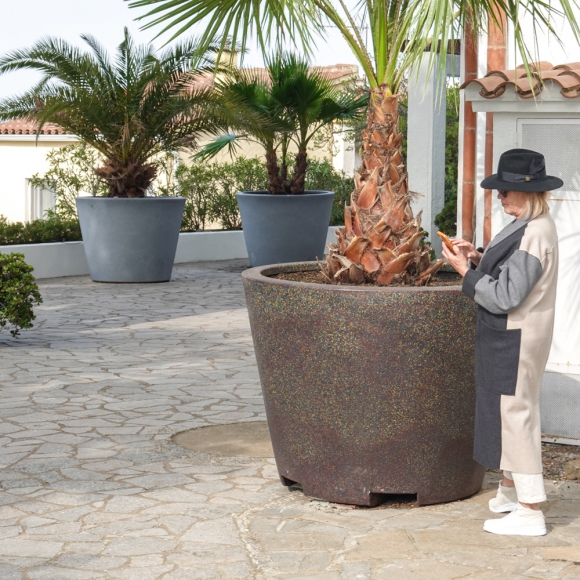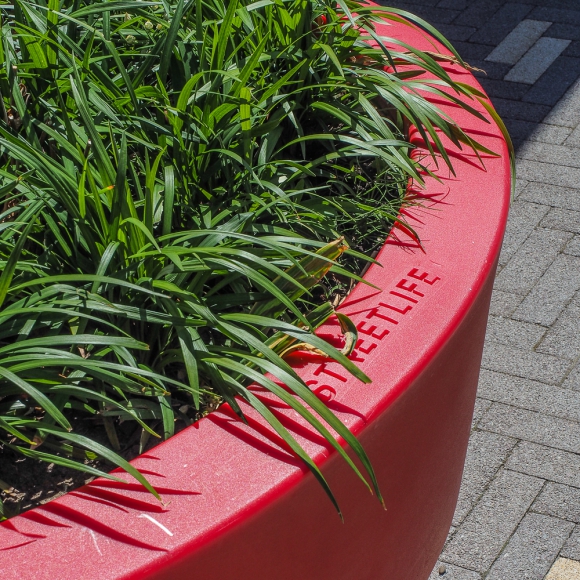 Possibilities and restraints
Standard sizes of ca.Ø160×75 or Ø140×107 | Ø63×30" or Ø 55×42", custom sizes are not possible