Thick-walled Tree Grilles CorTen Square are available in a wide range of patterns - square or round. The diameter of the aperture always measures a third of the grille's overall width, e.g. ø33 and ø60 cm - 13" and 24" in 100 and 180 cm - 39" and 71" wide grilles respectively. We recommend CorTen steel frames when installing tree grilles at ground-level in order to provide adequate support and to maintain uniformity with street paving.

Products supplied within the North American market are fully manufactured in the USA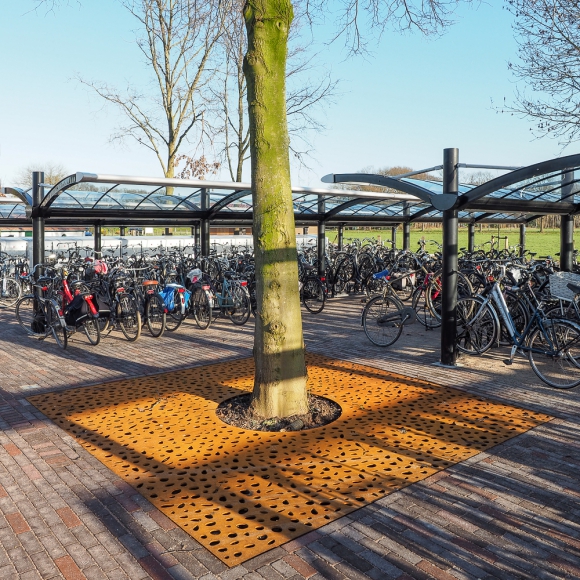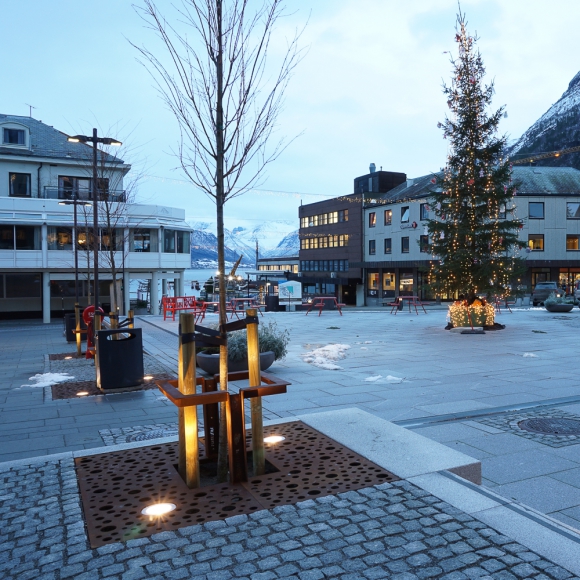 Possibilities and restraints
Available in square sizes of ca. 100, 120, 150, 180, 200 or 300 cm | 39", 47", 59", 71", 79" or 118"