These Shrubtubs Conical are available in various diameters and three heights. They are made of CorTen steel, which naturally weathers creating a protective patina layer that makes it extremely durable and suitable for public space.
If required, they can be finished in a RAL colour, double-layered powder coating. Streetlife advises users of these mobile conical tubs to install the Treetec® Bottom Up system.

Dimensions:
Height: 45 cm – 18" Ø: 145 cm – 57"
Height: 90 cm – 35" Ø: 120 cm, 150 cm and 180 cm
47", 59" and 71"
Height: 110 cm – 43" Ø: 165 cm – 65"

Products supplied within the North American market are fully manufactured in the USA.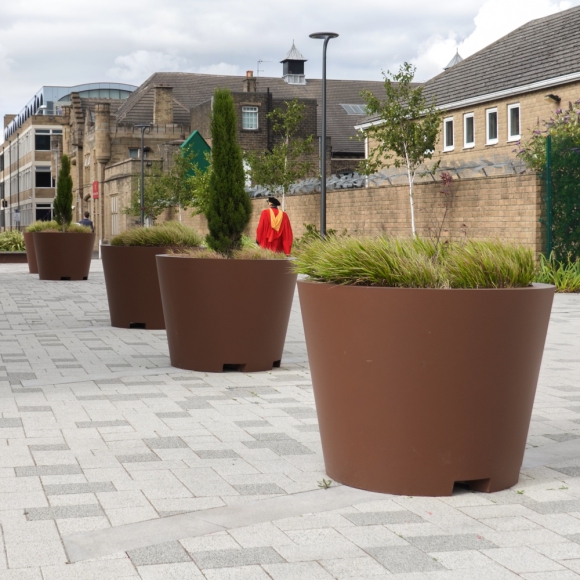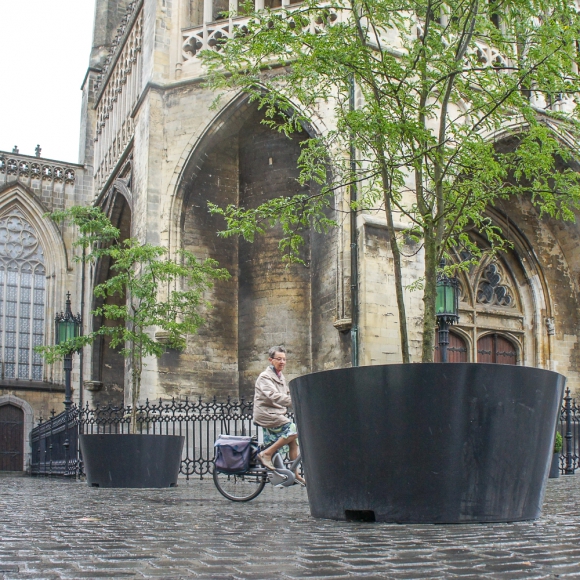 Possibilities and restraints
Available in diameters ranging from ca.120 to 180 cm | 47" to 71" and heights ranging from 45 to 110 cm | 18" to 43"
The standard material is untreated weathering steel (-CT), optionally at a surcharge finished in a double layer powder coating (-PC)