The Rough&Ready (R&R) Hug a Tub is now also available in Oval and Cylindrical versions. The Cylindrical Shrubtub is fitted with a R&R Curved wall bench. With its circular tree planter of Ø235 cm and the robust R&R beam profile, this tub is a genuine eye-catcher. A flowering, multi-stemmed tree will come into its own in this sturdy structure. The R&R seat can be fitted completely round, half round or a quarter round.

As an alternative to FSC hardwood, R&R beams are also available in the sustainable All Black recyclate. All Black is made from 100% recycled plastic (PP and PE) and is solid black throughout.

Products supplied within the North American market are fully manufactured in the USA.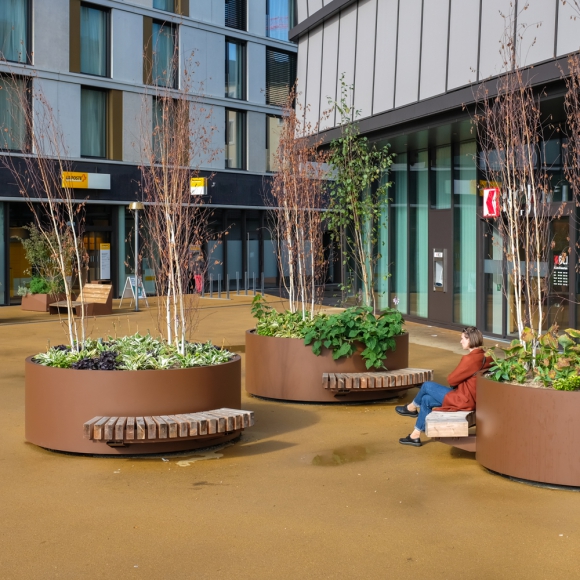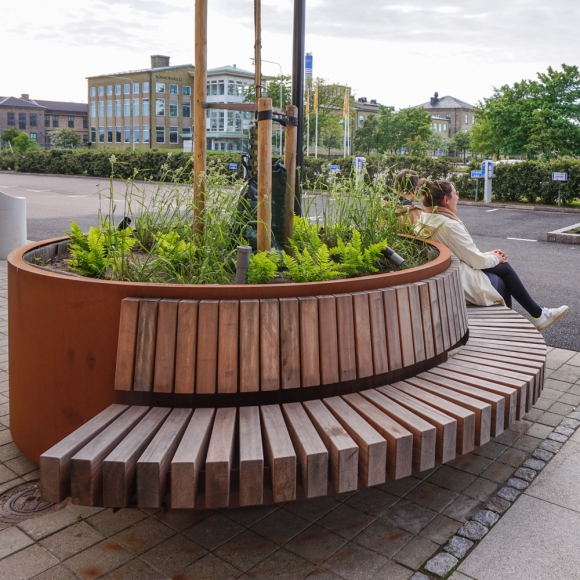 Possibilities and restraints
Standard diameter of the planter is ca.235 cm | 93", other diameters or not possible
Fitted with drainage holes and internal provisions for root ball anchoring
This product is easy to relocate due to 7 cm | 2.8" high, recessed forklift provisions