Solid Quattro Bollards are demarcation pillars (75 cm – 30" high). The Bollards consist of four Solid beams (7x7 cm – 3"x3") made from FSC hardwood or Cloudy Grey recyclate with a steel structure. They can be optionally fitted with LED lighting with a connection in the base. The LED strips can be supplied and connected by a local electrician.

The base plate can be mounted on a concrete foundation or the galvanised Streetlife ground anchor.

Products supplied within the North American market are fully manufactured in the USA.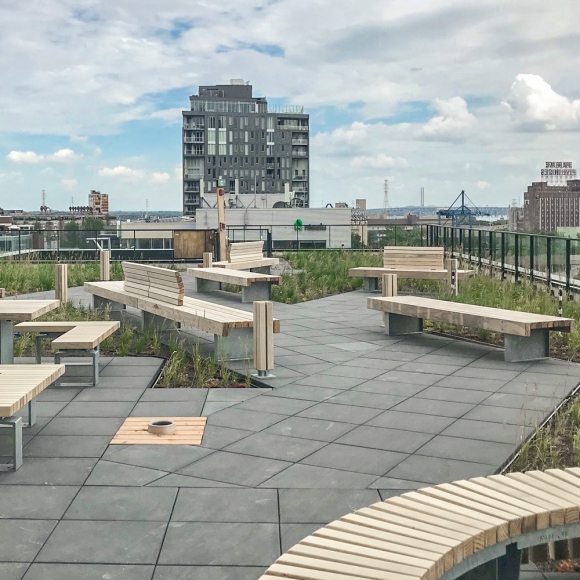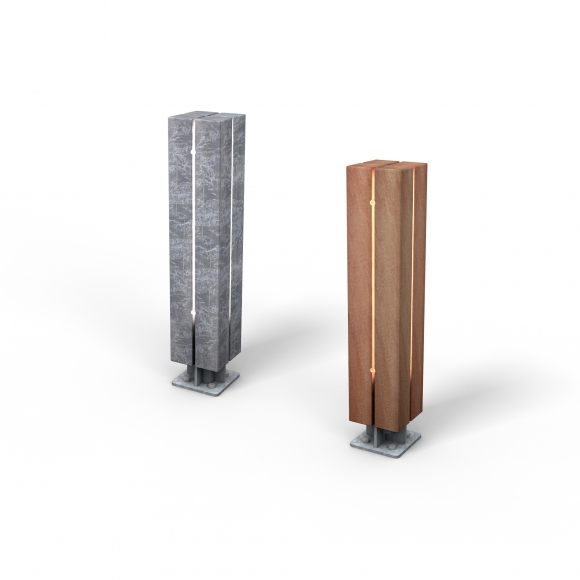 Possibilities and restraints
Optionally provisions in the wooden beams for mounting LED strips are available