With Treetec® Bottom Up, the water reservoir is situated at the bottom of the tree tub or tree isle. Vertical capillary tubes circulate water to the roots. The reservoir's capillary tubes provide improved water circulation that significantly reduces the frequency with which watering and maintenance are required in the growing season.

After a few years, the capillary columns are no longer needed, although they should not be removed so as to avoid damage to the root ball. To this end, in addition to the regular column, Streetlife has developed a Biodegradable Column.

Over time, the new Treetec® Bottom Up Biodegradable Column will decompose and be absorbed into the substrate.

Products supplied within the North American market are fully manufactured in the USA.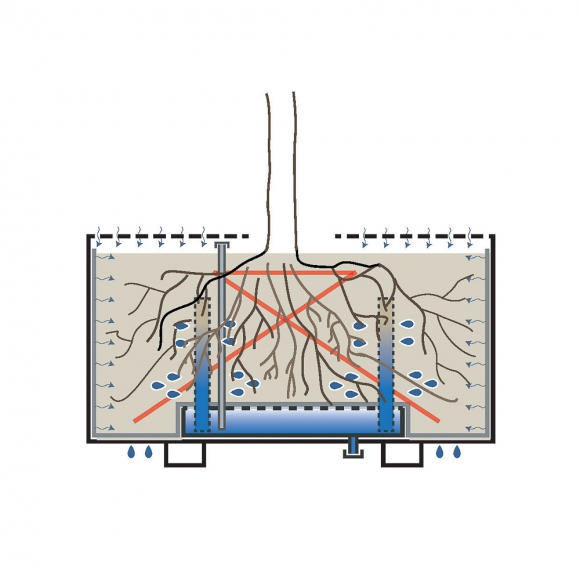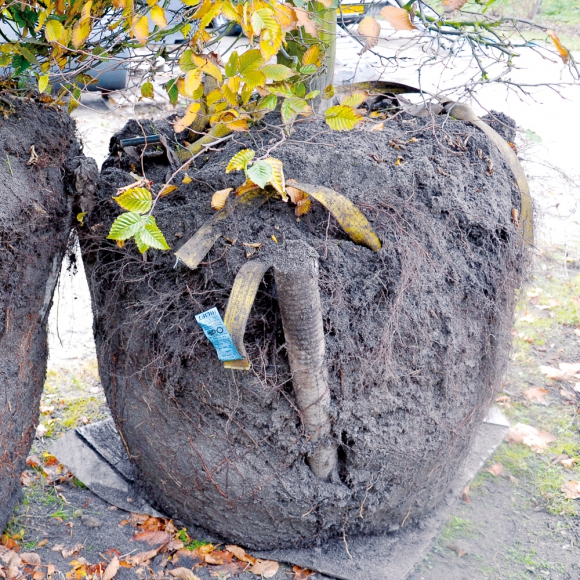 Possibilities and restraints
The TreeTec Bottom Up system is only available in mobile planters of 70 cm | 28" or higher
The specifications of the TreeTec Bottom Up system are different for every planter