Our climate is changing, with some regions experiencing extreme drought while others have to cope with large amounts of water. The Cortile System is designed for wide water drainage gutters with a high drainage capacity. The patterned CorTen sheets are installed in a 18 cm-high mounting frame on the gutter. The Cortile is available in two different widths.

The Cortile System combines well with simple CorTen street furniture such as CorTen Bicycle Racks or Grille Benches.

By combining a smart drainage system, a paving pattern and furnishing elements, an urban square can be attractively structured.

Module dimensions: 100x15x18 cm | 39"x6"x7"
100x50x18 cm | 39"x20"x7"

Products supplied within the North American market are fully manufactured in the USA.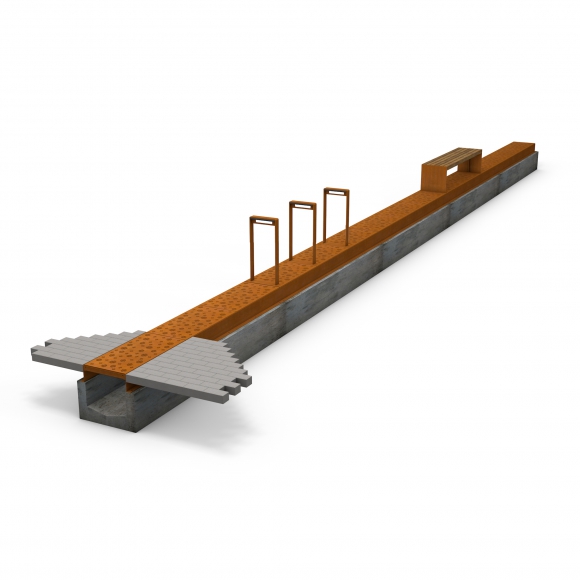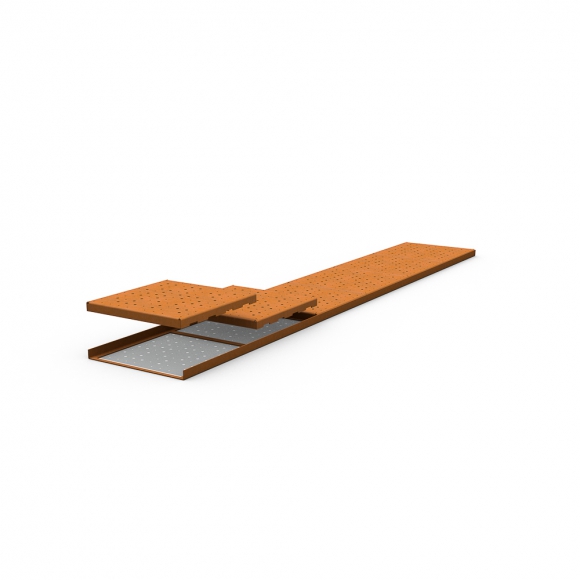 Possibilities and restraints
The standard length is ca.100 cm | 39"
Available in widths of ca.15 or 50 cm | 6" or 59"