The Standard Picnic Sets have thick, sustainable FSC® hardwood slats (4x9 cm - 2"x4"). The thermo-galvanized or CorTen steel ground supports from the supporting frame for both the table and benches form a single underground unit. The floor supports are connected by a steel strip that has to be anchored.

In many outdoor locations it would be ideal to have one or two extra-long Picnic Tables instead of several smaller ones. Therefore, our picnic tables can be combined into one table of no less than 700 cm - 275" Wheelchair users can occupy the mid-section of the table. The gap in the bench is also convenient for other users to slide in and sit down at the table.

This product is not available in North America.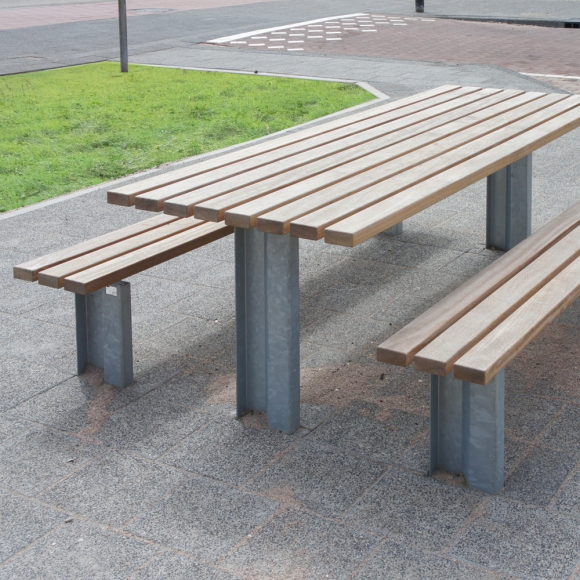 Possibilities and restraints
The standard length is ca.234 cm
Available as floor mounted or ground mounted