The 30- to 40-year-old hardwood used in Drifter Benches is certified as FSC Recycled 100%. These benches are an example of the circular economy, with a unique rustic look that appeals to the imagination. The benches are virtually indestructible and blend well in any environment. Drifter Benches can also be made from a sustainable wood-free alternative: Lava Grey. A 3 m – 118" long L2 Drifter Bench in this material contains recycled plastic waste produced by 15 households in a single year.
There are Drifters Benches with one or two slats (L1/L2).
The supports are made from thick-walled CorTen or hot-dip galvanised steel, optionally powder coated in a RAL colour. Dimensional deviations and irregularities in the wood are unavoidable and are an integral part of the recycling process.
Length hardwood (EU): 120, 200, 300, 400 and 500 cm
Length hardwood (North America): 200, 300 cm - 79" or 118"
Length Lava Grey: 120, 200 and 300 cm - 47", 79" or 118"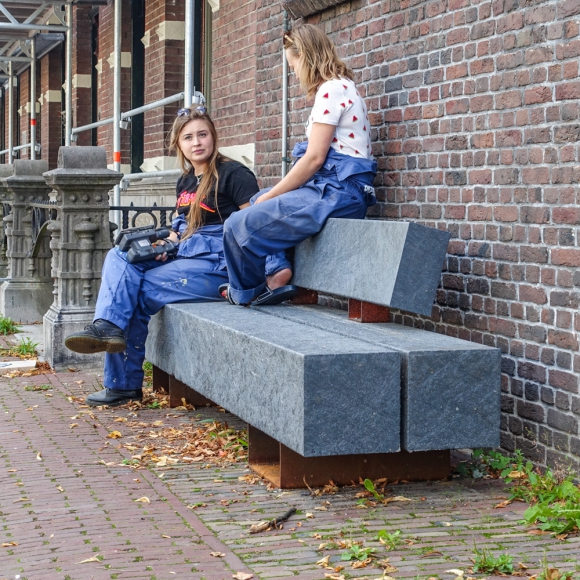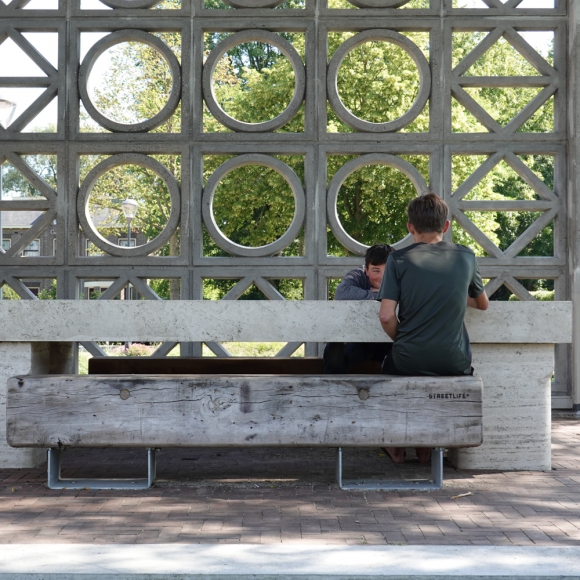 Possibilities and restraints
Hardwood available in standard lengths ca.120, 200,300, 400 or 500 cm (in North America only 200 or 300 cm | 79 | 118")
Lava Grey available in standard lengths of ca.120, 200 or 300 cm
Standard seating depths are ca.30 cm (1 beam) or 62 cm (2 beams)
A separate backrest of 120 or 180 cm long is optionally available
By default finished in galvanised steel (-TH), optionally steel parts in untreated weathering steel (-CT) or finished in a double layer powder coating (-PC)