The ONA Bridge features a continuous balustrade with a dynamic graphic design created from CorTen or powder-coated steel strips. The continuous balustrade is topped with an FSC® hardwood handrail. The ONA bridge is flat or slightly arched with a maximum span of around 16 metres. Standard widths of 200 or 300 cm.

This is a beautiful architectural bridge that can be fitted with various types of decking.

This product is not available in North America.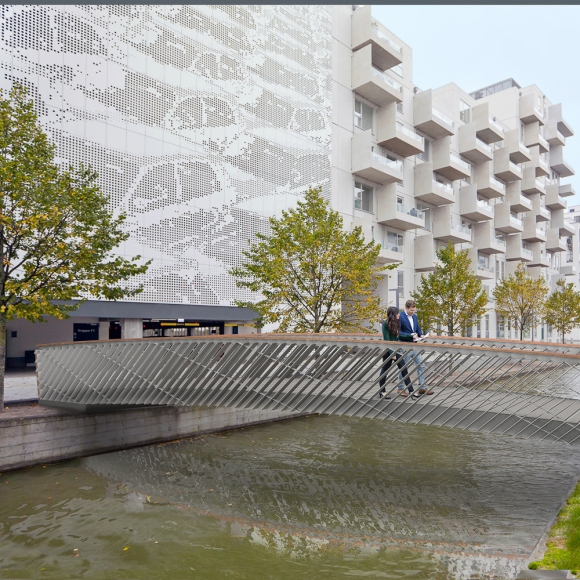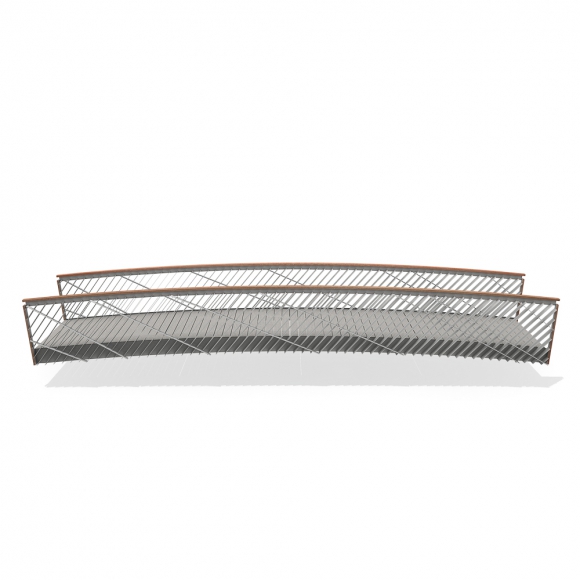 Possibilities and restraints
The maximum length of a single span is ca.16m
Available as a flat or an arched bridge
A width of maximum ca. 300 cm is advised because of the decking material
On request the main dimensions of this product can be customized
Norm bridge: Eurocode + nat annex
Norm fence: NPR-CEN/TR 1317-6:2012