The Solid Series has been expanded with three new Solid Backrests. New in this range is the 6-slat high backrest, a beautiful and comfortable item that ties in well with the closed character of the Solid supports. The 6-slat backrest also complies with American ADA guidelines.

Thanks to top mounting brackets, the Solid Crosswise Benches can also be fitted with a linear backrest. The vertical backrest can be used on Solid Skirt, Curved and Crosswise Benches. The seat beams are aligned to the vertical beams of the backrest.

The USB Power Charger is ideal for use on university or corporate campuses, in shopping areas or near bus and train stations. The glass-bead blasted stainless steel module is mounted as an extension to the end of a 7x7 cm – 2.8"x2.8" Solid beam.

The USB Power Charger has IP67 protection rating and the circuit board is encased in resin. The module has a standby function and comes with wiring, which can be fed to the ground via the support unit and is therefore concealed. Connection to a 24 V transformer can easily be carried out by a contractor. The USB Power Charger is IEC (CB) and EMC certified.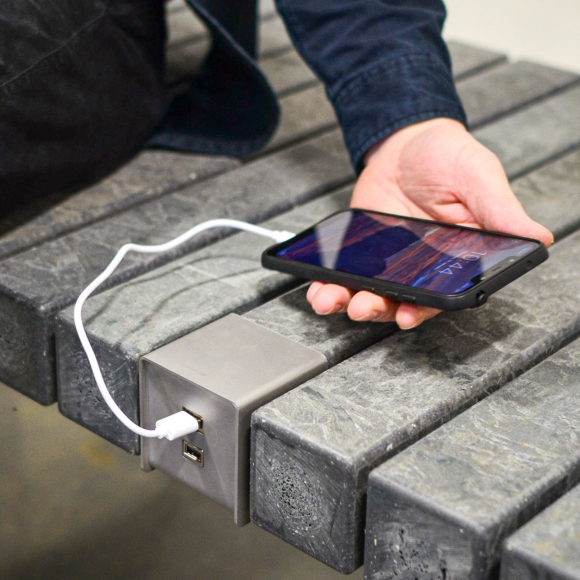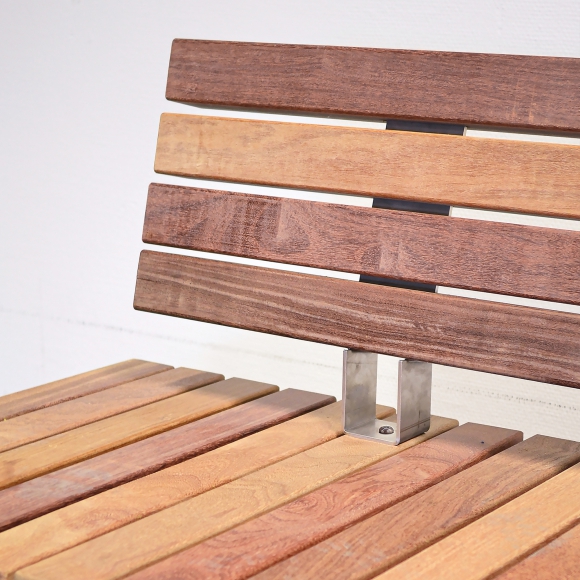 Possibilities and restraints
The USB Power Charger can be used across the entire R&R Range. The Charger has an IP67 protection rating (immersion-proof), a standby function and is IEC (CB) and EMC certified to guarantee safe use outdoors
The Classic Armrest is available in powder coating, Two Tone CorTen coating and glass-bead blasted stainless steel
The Solid Vertical backrest can be used on Solid (Skirt) Circular, Crosswise and Curved Benches