Heavy-Heavy Industry Benches feature heavy wooden beams (W-Wood) measuring 14x21 cm - 5.9"x8.2" and mounted on sturdy supports with an industrial appearance. The double stainless steel Streetlock® system extends the lifespan because the beams are easy to rotate, even after ten years. An attractive connecting support unit enables extra-long bench configurations.

The supports are made of hot-dip galvanized steel, CorTen or powder-coated steel.
The 3-, 4- and 5-slat benches come in Heavy-Heavy standard lengths of 225, 275 and 325 cm, (89", 108", 128") etc.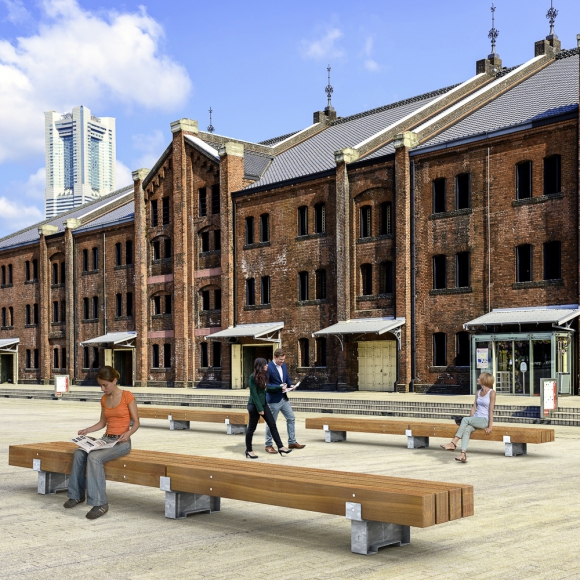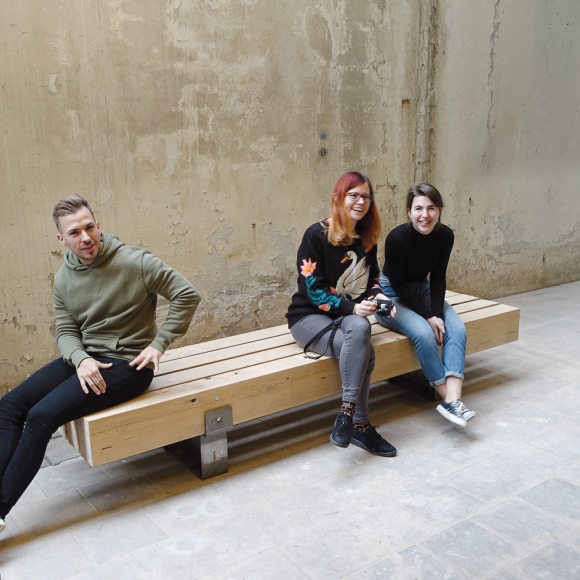 Possibilities and restraints
Available in standard lengths of ca.225, 275 or 325 cm
Standard seating depths are ca.30 cm (2 beams), 46 cm (3 beams), 62 cm (4 beams) or 78 cm (5 beams)
By default finished in galvanised steel (-TH), optionally steel parts in untreated weathering steel (-CT) or finished in a double layer powder coating (-PC)