The Shrubtubs Square are tree tubs made from 4mm – 0.15" thick CorTen steel. They contain a volume of substrate up to a maximum of 5 m³ – 177 cu ft. and are suitable for shrubs, multi-stemmed trees. Bigger city trees depend on this substrate volume. The Treetec® Bottom Up nursing system is optional.

The Shrubtub Square is a beautiful, sleekly detailed product available with a special double-layer powder coating. The Shrubtubs can be easily relocated and have anchoring for the root ball. To prevent sagging due to soil pressure, the single-walled sides are reinforced with an upper frame. If necessary, this edge can be deepened to allow grilles to be installed.

TheTreetec® Bottom Up system ensures adequate insulation, oxygen circulation, root ball fixing, irrigation and excess water drainage.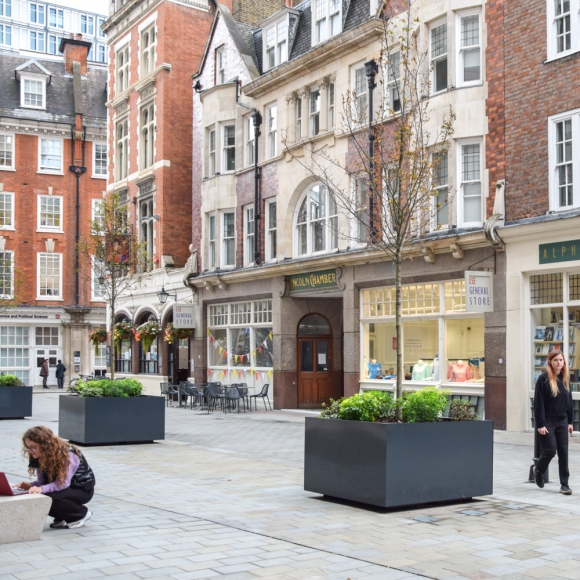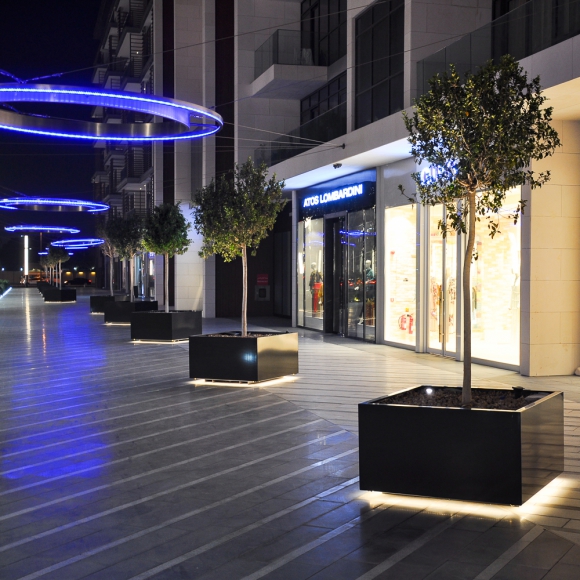 Possibilities and restraints
Standard height ca.75 or 90 cm above ground level, internal height ca. 68 resp. 83 cm
On request available in custom lengths of up to ca.230 cm
The standard material is untreated weathering steel (-CT), optionally at a surcharge finished in a double layer powder coating (-PC)