Open Pillars are triangular lighting columns with a lattice-like graphic pattern. The steel structure is made of thick-walled CorTen steel and can be optionally powder coated in a chosen RAL colour. The durable lighting columns can be beautifully combined with climbing plants, resulting in a vibrant new greenscape where vertical green may otherwise be difficult to achieve. The equilateral triangle is 50x50 cm - 20"x20".

The Open Pillars are LED-ready. At the bottom, there is space for a terminal box with uplighter. It is also possible to mount LED strips along the ribs on the inside. LED fixtures are to be delivered and connected by a local electrician.

Two methods are available for mounting the pillars. Surface-
mounting involves anchoring the pillar to a concrete surface using a triangular metal base. In-ground mounting involves a pavement frame and a removable CorTen Grille.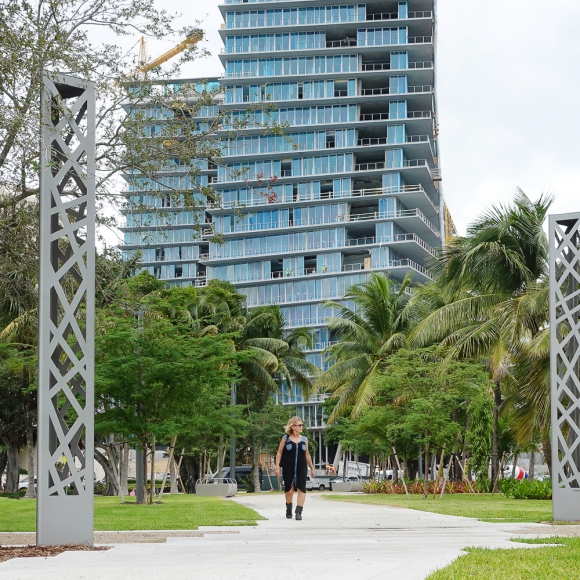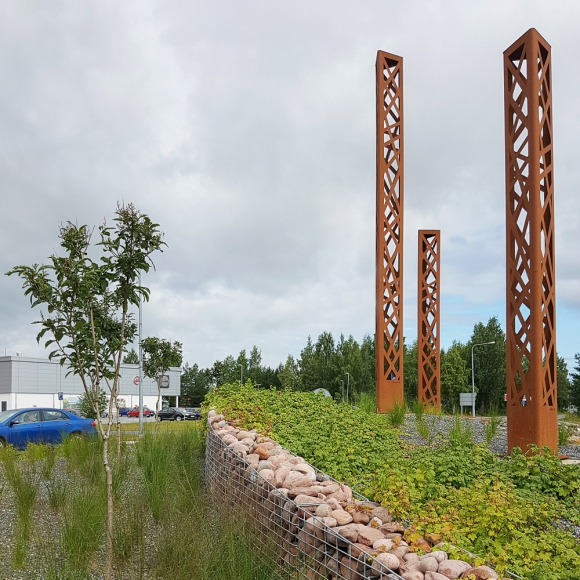 Possibilities and restraints
Available in heights of ca.450 or 600 cm
The standard material is untreated weathering steel (-CT), optionally at a surcharge finished in a double layer powder coating (-PC)