Love Tubs are made from glass-bead blasted stainless steel 316, CorTen or powder coated CorTen. They have a tapered, square shape. All corners are seamless and smooth. The Love Tubs with a capacity of 1.2 to 2.3 m³ – 42 to 81 cu ft are suitable for trees 5 to 6 m tall. Multi-stemmed trees create a splendidly full image. The tubs can be equipped with the Treetec® Bottom Up system if required. The Love Tubs are also available in a lower variant
(H = 45 cm – 18"). In larger projects, the planters can be equipped with stainless steel letters or a lasered logo.

The Love Tubs have a rich allure and combine well with modern architecture. Weighting or anchoring the Love Tubs enables them to be used as Roadblocks at the main entrances or glass façades of important buildings.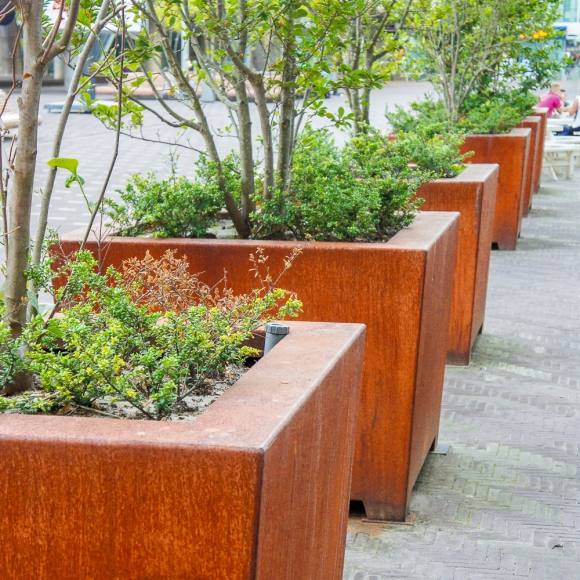 Possibilities and restraints
Available in square sizes ranging from ca. 85 to 155 cm
The standard material is beadblasted stainless steel (-ST), untreated weathering steel (-CT) is available as a budget alternative