Cliffhanger Top Seats comprise pre-assembled seating modules on a steel substructure that can be placed on an existing base. The various standardised modules are 120 cm – 47" wide and afford the freedom to create Top Seats or platforms with one or more levels and different back arrangements. Developed in cooperation with HEWITT architects in Seattle, Cliffhanger Top Seats build on the design of Cliffhanger Park Benches.

With Cliffhanger Top Seats, various configurations can be created for a wide variety of purposes; shallow seats with an 'active' back at an inclination angle of 102°, or deep seats with a lounge back at an inclination angle of 130°.

Cliffhanger slats are mounted from above via small recesses between the slats. Side walls made from CorTen or hot-dip galvanised steel can be used to close the modules at the ends.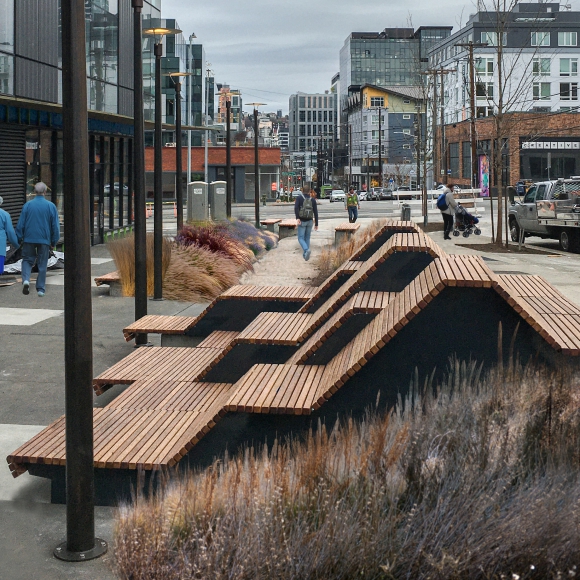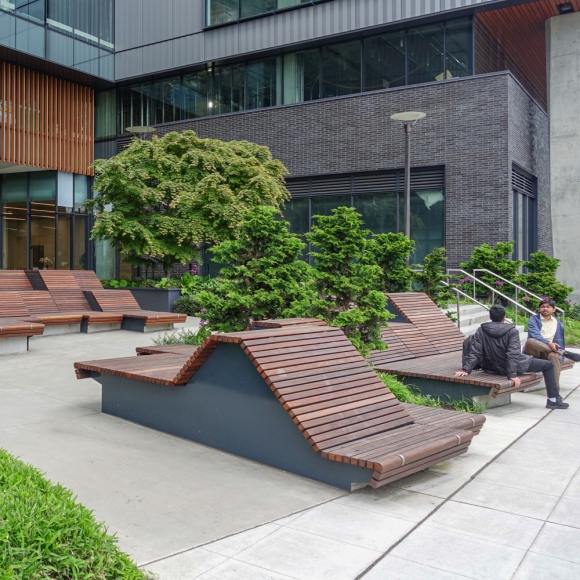 Possibilities and restraints
Modular system of standard seating and backrest modules with which various configurations can be created
Standard width of a module is ca.120 cm
The standard material of the base is galvanised steel (-TH)
To be mounted on a separate substructure