E-Bikes, or electric bikes, are becoming increasingly more popular. They are proving to not only be a in demand among senior cyclists, but are also clearly replacing scooters in Western Europe. In the Netherlands, E-bikes account for more than 58% of all bicycle sales. The CorTen E-Bike Bicycle Rack meets the growing need for public spaces to provide more electric charging stations for bicycles.

The bike rack is fitted with a grounded electrical outlet and cover (220 volts or 110 volts) on both sides. The E-Bike Racks look great when combined with Streetlife's standard CorTen bicycle racks. CorTen E-Bike Racks are standard-equipped with a plastic AB anti-damage strip that prevents damage to bicycle frames.

This product is not available in North America.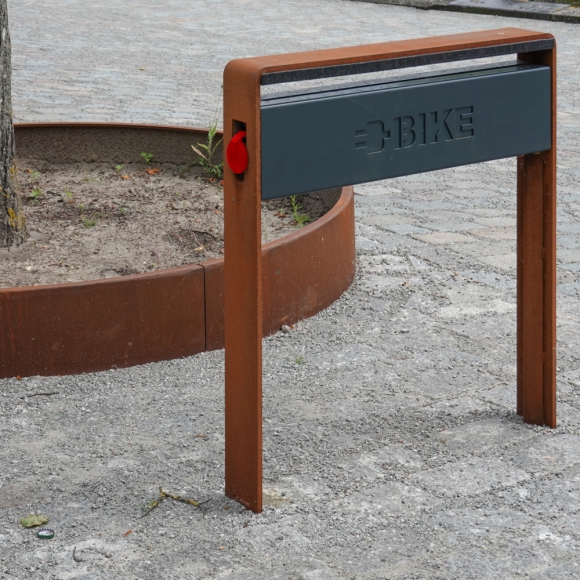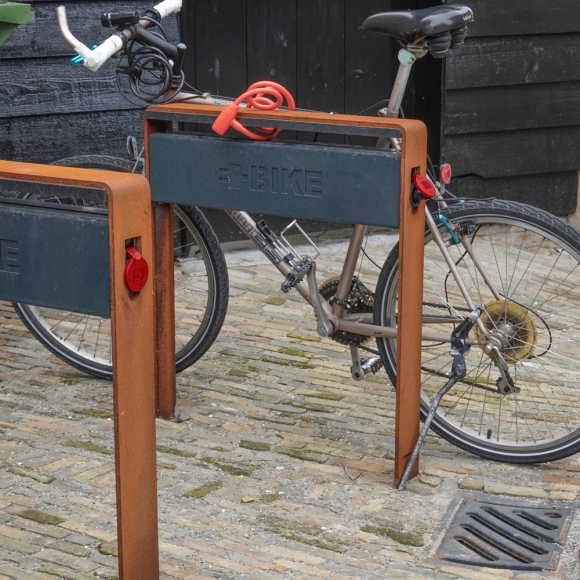 Possibilities and restraints
Standard height of ca.75 cm
The recommended spacing for bicycle racks is 95 cm
The standard material is untreated weathering steel (-CT), other finishes are not available by default