The Millipede Bridge has angularly-bow shaped CorTen supports. It is extra-wide due to its outwardly curved shape. Millipede Bridges are available in a CorTen version. The angular-bow shape of the posts perfectly brings out the hues in the CorTen patina. The CorTen posts require little maintenance over the life span of the bridge, making this bridge a good investment in terms of both style and budget. The Millipede CorTen Bridge shown here is fitted with Streetdeck®, but you can choose any of our decking solutions. Available in Cordeck® with anti-slip Dots.

Streetlife delivers its CorTen products unweathered allowing a lovely variety of hues to appear in the first year of use. CorTen turns a deep brown shade over time.

This product is not available in North America.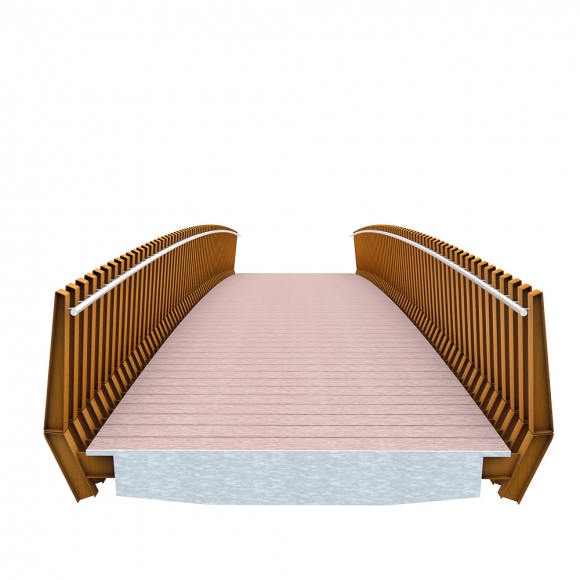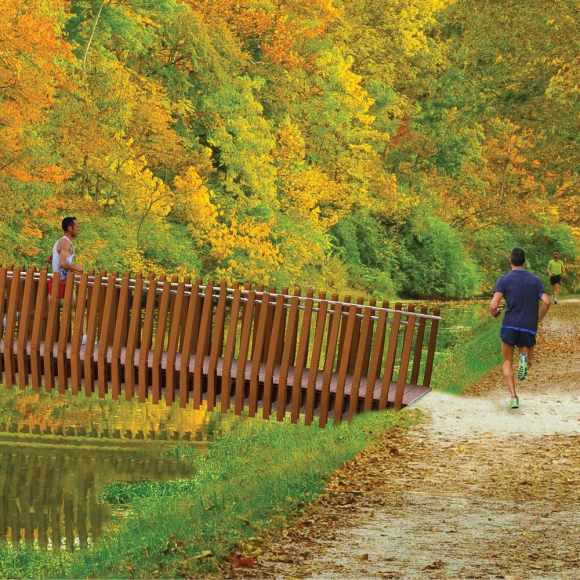 Possibilities and restraints
The maximum length of a single span is ca.16m
Available as a flat or an arched bridge
A width of maximum ca. 300 cm is advised because of the decking material
On request the main dimensions of this product can be customized
Norm bridge: Eurocode + nat annex
Norm fence: NPR-CEN/TR 1317-6:2012