Greening city centres and reducing vehicle traffic is a topical issue. Streetlife offers the highly flexible Parklet System as a solution.

Our Parklet System has a modular structure and creates pleasant recreational areas on streets adjacent to pavements. Turning existing parking spaces into lively micro parks, terraces or bicycle parking. A Parklet arrangement is easy to dismantle and install elsewhere, even after many years of use, making it a highly flexible system.

The Parklets are constructed from modules of 180x300 cm - 71"x118". The modules can be placed in two directions allowing for the creation of extra wide Parklets. Parklet modules are equipped with levelling feet and can be moved with a forklift truck. To create safe access from the pavement, the Parklet module has a hinged ramp. Various decking materials can be used for the modules: a CorTen or galvanised steel deck with an anti-slip surface, Streetdeck40® or Solideck70®.

Numerous products in the Streetlife Collection can easily be installed on the Parklets, including Green Benches, the Meet&Work System, Shrubtubs, Bicycle Racks, Box Bins, Bollards and Fencing.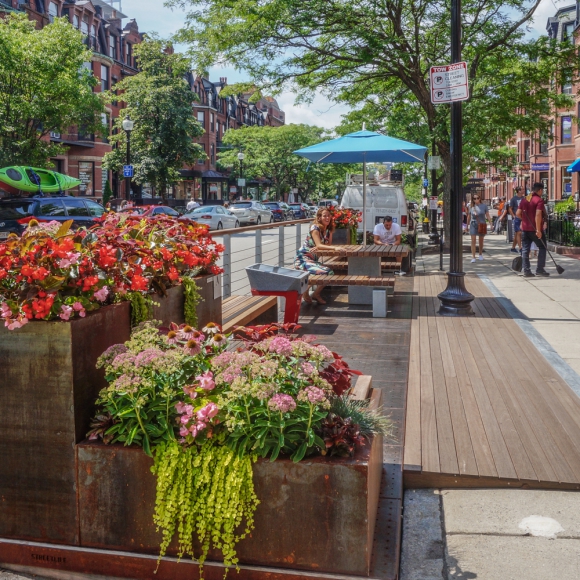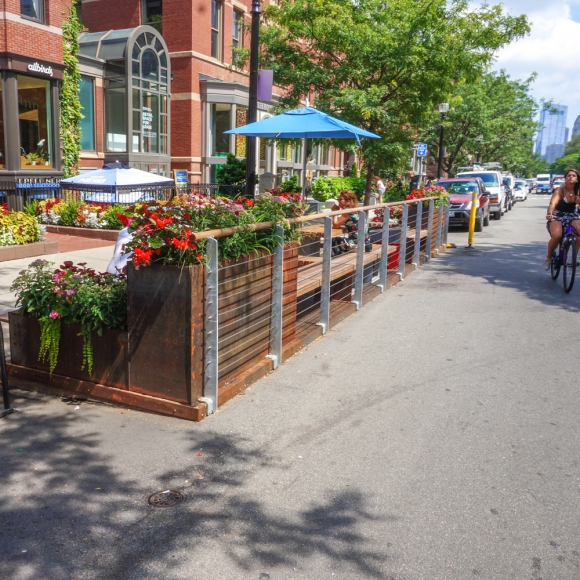 Possibilities and restraints
Contact a sales advisor to discuss the possibilities of this product