The Giant Flowerpots, or large-format conical tubs are available in two sizes: Ø215 and Ø240 cm – Ø85" and Ø94". They are made from double powder coated CorTen steel in a RAL colour or sustainable composite material, where the gel coating has a RAL colour.

This variant is identical in size to the others, but is lighter and more budget friendly. The composite rim and lower part of the pot require assembly on site. The pots can be easily relocated. Depending on the volume of the substrate, they are suitable for trees up to 8 metres tall. The Treetec® Bottom Up system is an optional extra.

Giant Flowerpots are also available in a low type. The wide tree collar is ideal for sitting on. Like wood, the composite material has insulating properties and creates a pleasant seating surface.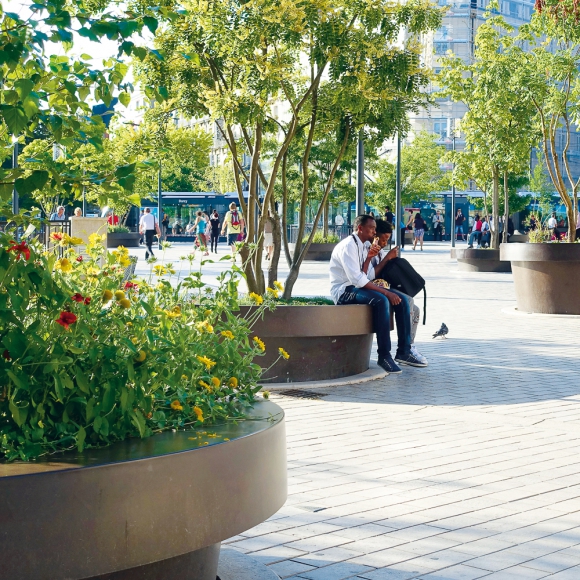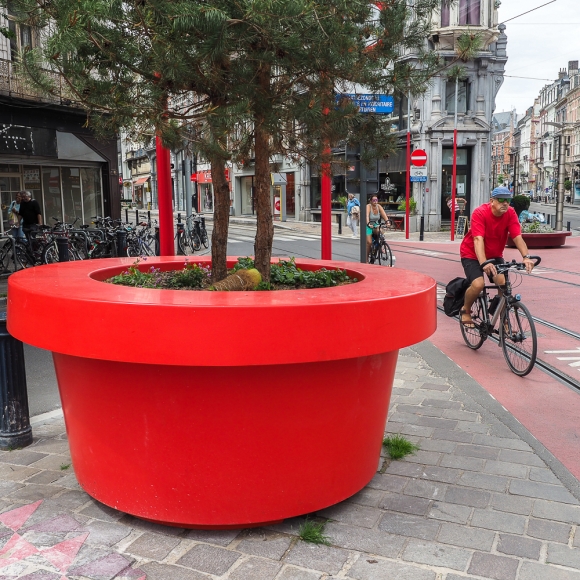 Possibilities and restraints
Standard diameters of ca.215 or 240 cm, other diameters are not possible
Available in heights of ca.47 or 120 cm