Giant Flower Pots are available in a sustainable natural fibre- reinforced composite material. The Natural Fibres consist of thick natural fibre mats, which are soaked with resin by means of the Resin Transfer Moulding process. The fibres are completely sealed, yet remain visible.

The composite rim and lower part of the pot are delivered on site in one piece; no assembly is required on site. They are available in two colours: Rusty Brown and Light Grey. Natural Fibre models are more durable than the steel models finished in RAL colours.

Only the steel versions are available in North America.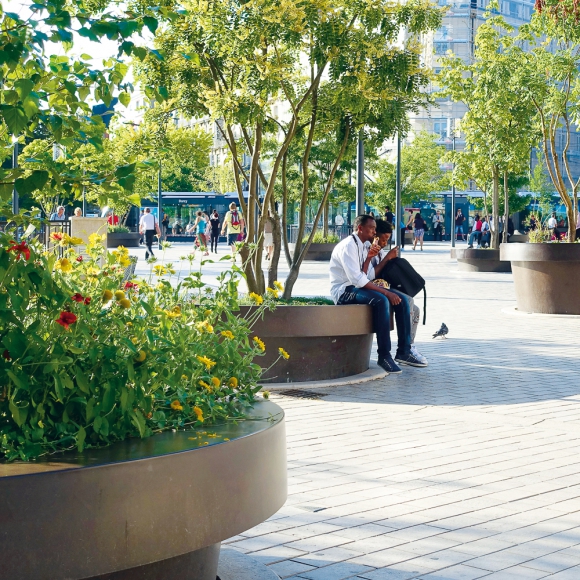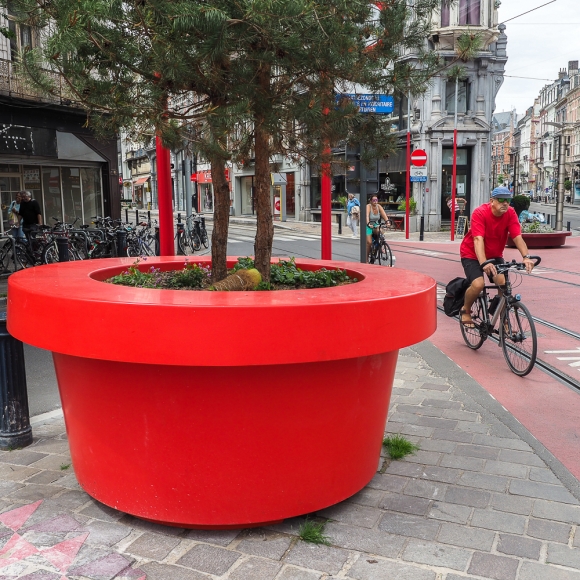 Possibilities and restraints
Standard diameters of ca.215 or 240 cm, other diameters are not possible
Available in heights of ca.47 or 120 cm