The Branches Bridge has continuous fencing that meets safety standards.
CorTen steel strips branch off and nestle into each other to form stable, semi-closed fencing, which is finished on top with a hand railing. The Branches Bridge projects a very organic and natural image. Available in a slightly arched or flat version with a maximum span of 16 metres. Standard widths of 200 or 300 cm. Very attractive with an FSC® hardwood Solideck®70 or Streetdeck® 40 decking.

This product is not available in North America.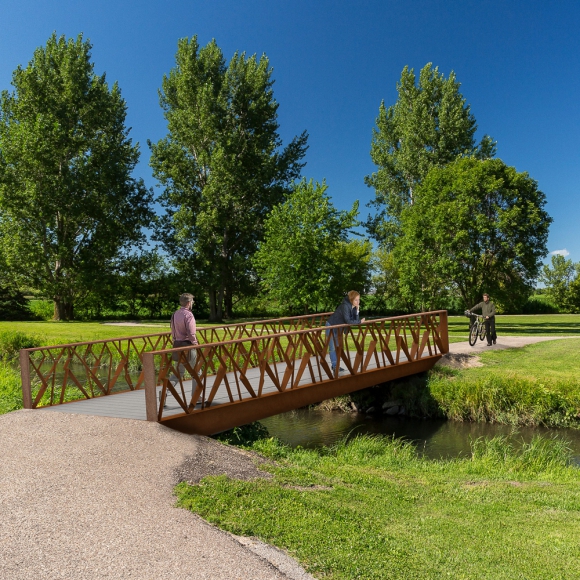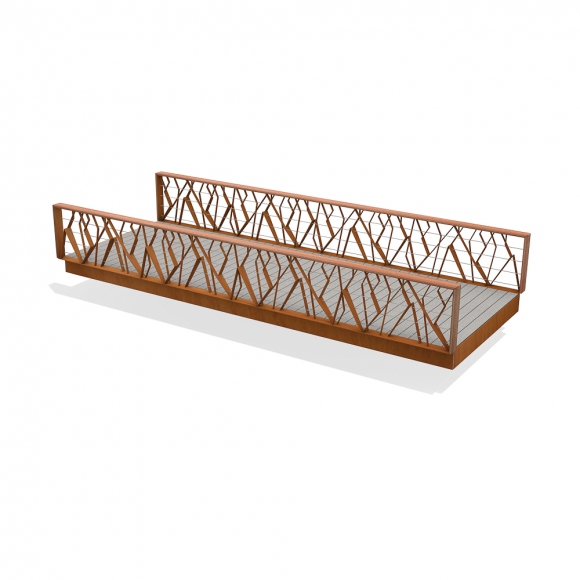 Possibilities and restraints
The maximum length of a single span is ca.16m
Available as a flat or an arched bridge
A width of maximum ca. 300 cm is advised because of the decking material
On request the main dimensions of this product can be customized
Norm bridge: Eurocode + nat annex
Norm fence: NPR-CEN/TR 1317-6:2012