The Twisting Bridge fencing system consists of diagonally set, twisted guard bars. A varied setting angle creates a vivid image when viewing or passing alongside the railing. The fencing has a small opening size of up to 100 mm - 4".

Twisting fencing can be made from steel KTL powder coated, blasted stainless steel or untreated CorTen, in combination with a handrail in FSC hardwood or in the TWIN material Bamboo Brown.

Twisting fencing comes in a standard height of 1.2 m - 47", which can be adjusted if desired (from 1.1 to 1.4 m - 43"to 55"). The maximum length is 16 m -52 ft. Available for flat and arched bridges.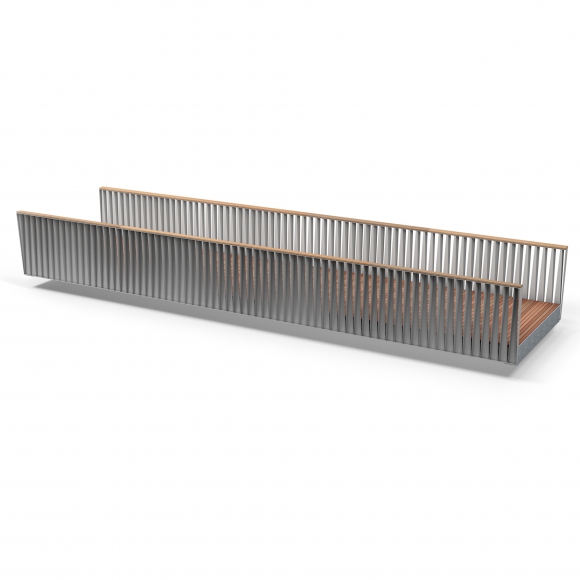 Possibilities and restraints
The maximum length of a single span is ca.16m
Available as a flat or an arched bridge
A width of maximum ca. 300 cm is advised because of the decking material
On request the main dimensions of this product can be customized
Norm bridge: Eurocode + nat annex
Norm fence: NPR-CEN/TR 16949:2016