By executing Tree Guards in CorTen steel too, a comprehensive, harmonious whole is created with the Tree Grilles CorTen. The sustainable design of the grilles and guards provides a warm, contemporary appearance that blends well with trees.


The Outline Tree Guard optimally blends transparency and rigidity.

The Carré Tree Guard is square in shape and can only be combined with Tree Grilles Square.

The Solid Tree Guard combines a robust design with a wooden Solid top-slat made of FSC hardwood. A sturdy tree guard in the Solid Series.

The Round Tree Guard has an understated, minimalistic design. This tree guard ties in seamlessly with the shape of the trunk. Round Tree Guards are beautifully detailed and serve as a genuine alternative to classic tree guards.

The Lotus Tree Guard has vertical, concentric CorTen slats. This sturdy tree guard has a more natural appearance.


All Tree Guards come with the Guardlock® mounting system. This smart system creates an elegantly detailed and solid connection between the tree guard and the grille without visible fasteners.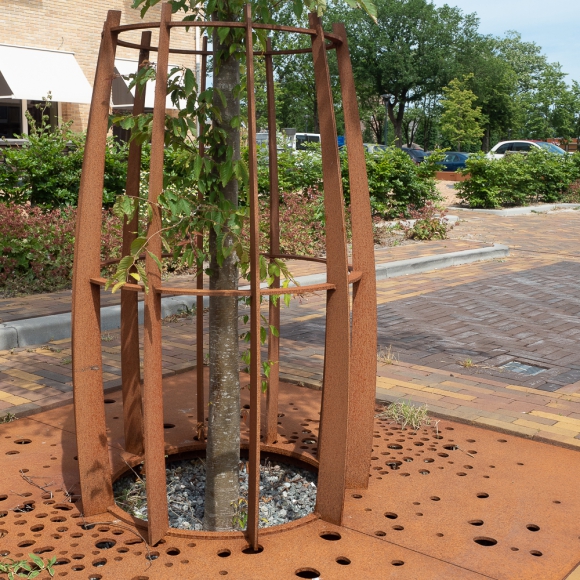 Possibilities and restraints
Available in diameters ranging from ca. 50 to 108 cm and heights of 45 to 135 cm