The Tree Outlines are made of a round, thick-walled, rolled industrial bulb profile. On the top, the steel rim is equipped with a wide (25 mm - 1") rim.
The Tree Outlines mark the growth location and form a neat yet solid edge to delineate and complete the street paving. These Outlines can be incorporated into street paving in one of several ways, e.g. flush or raised to hold back water containing
gritting salt.

The surface level within the steel Tree Outline can be equipped with a finishing layer according to preference, such as resin-bound gravel. Bound gravel is porous and has proven to remain fully water- and oxygen-permeable.

It is possible to include groundspots in combination with the Tree Air® system. Various diameters can be produced on request. Available in unfinished carbon steel or thermo-galvanized steel.

This product is not available in North America.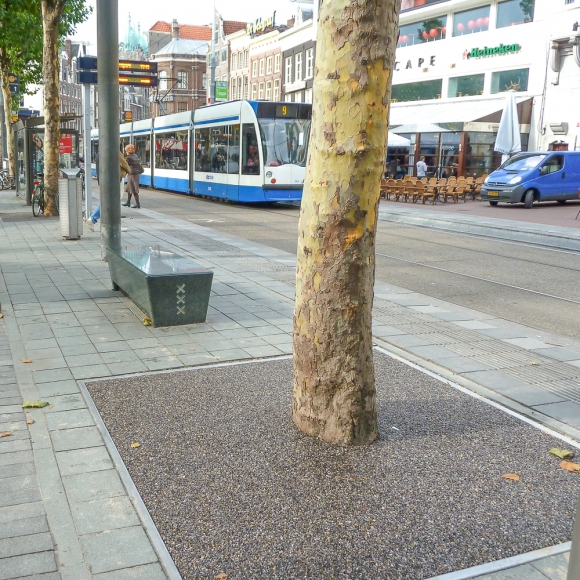 Possibilities and restraints
Available in diameters of ca. 100, 120, 150 or 180 cm