Synthetic Cones are thick-walled, insulating plastic mouldings. The eco-friendly plastic used has a terrazzo look and feel. Fun layouts can be created by mixing cones from different diameters and different heights. Large Synthetic Cones are suitable for trees measuring up to approximately 6m in height. We advise the Synthetic Cones in combination with our Treetec® Bottom Up system. The Treetec® Bottom Up system can only be used in cones measuring 110 and 155 cm - 43" and 61" in height.

The tall Synthetic Cone is LED-Ready. It is advisable to include a pipe sleeve/casing in the Cone for the LED line. The Synthetic Cones are available in three sizes and are made of a thick-walled, insulating moulded plastic or natural fibre. These Cones offer affordable and durable green solutions and are available in six colours. All planters feature drainage holes and fork lift provisions for easy installation and long term maintenance.

The color Recycled White is realised by mixing white with transparent recycled plastic, which generates a very attractive texture. The Brown Natural Fibres (not available in North America) is a material realised by mixing plastic with approximately 30% hay fibres from locally mown and dried grass. The fibres remain visible, which generates a vivid brown colour with a beautiful texture.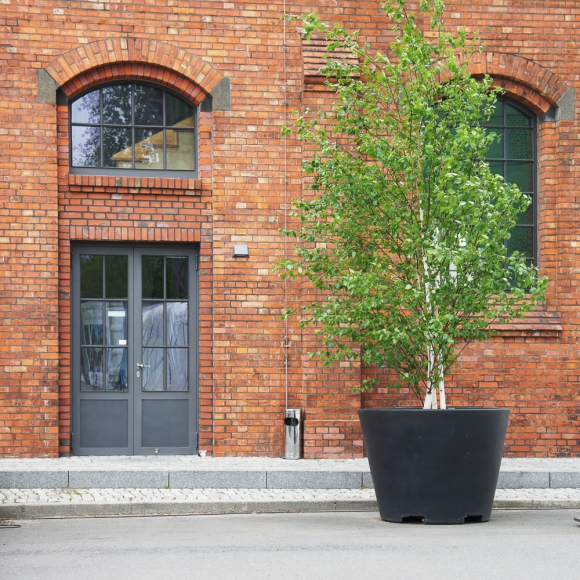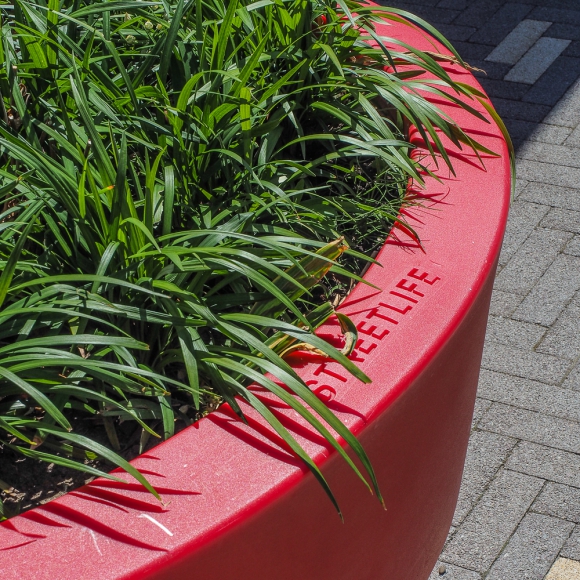 Possibilities and restraints
Standard diameters of ca.140 or 160 cm, other diameters are not possible