Part of Streetlife's Rough&Ready product range, Rough&Ready Shades Curved offer a modular shade solution for public spaces. The Rough&Ready wooden beams measure 7x15 cm - 2.8"x5.9". The beams are fitted onto heavy gauge Streetlock® combs that are fully integrated with the structure, satisfying both function and providing an attractive form. The beams are only available in light and durable W-Wood® in honey brown colour.

The W-Wood® used is European FSC® pine made extremely durable through a process of deep treatment with a natural wax compound. The W-Wood® used has a similar life expectancy to FSC® hardwood, but has a lower density and hardness. The polychrome honey brown will fade very gradually to a greyer tone (over a period of about 3 years).

The steel structure can be galvanized or finished with an RAL- coating. This modular system allows for a variety of lay-out configurations, including circular shaped-structures with a minimum radius of 10 meter - 30 ft as well as straight and angular arrangements.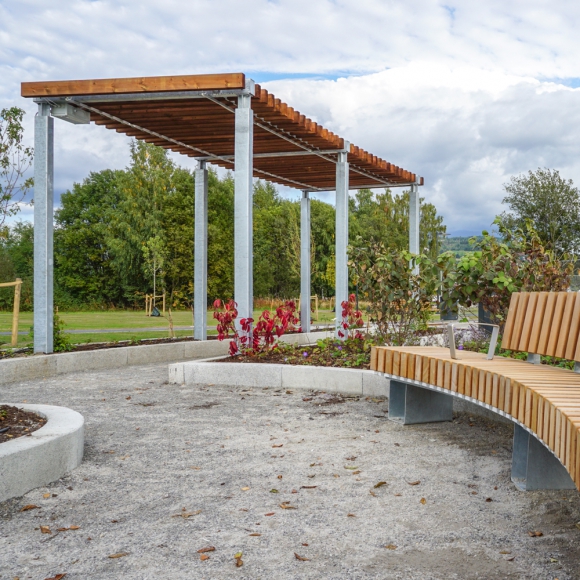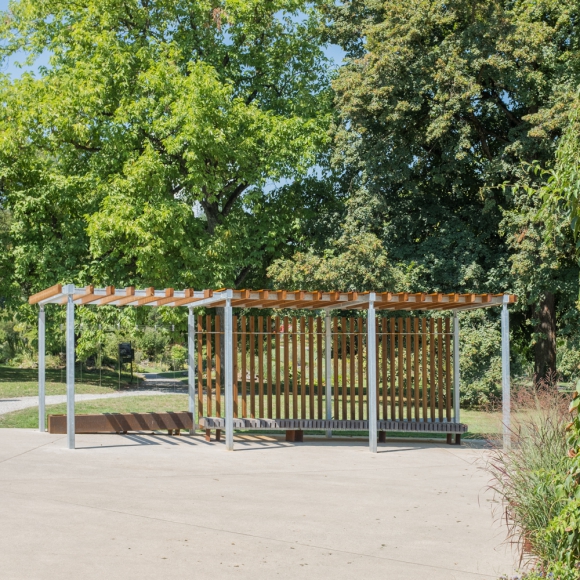 Possibilities and restraints
Standard setups are 240×240, 240×300 or 300×300 cm
Standard height of ca.300 cm
By default finished in galvanised steel (-TH), optionally steel parts finished in a double layer powder coating (-PC)