In addition to its curved jetties, Streetlife is introducing
Floating Jetties in straight form. The jetties are fitted with FSC® hardwood Solideck®70 decking, making them the perfect match for Solid Crosswise Benches. The Floating Jetties system uses modules made of aluminium which are filled with 80% foam. The floating modules are then hinged together and the jetty structure is stabilised on poles.

This product is not available in North America.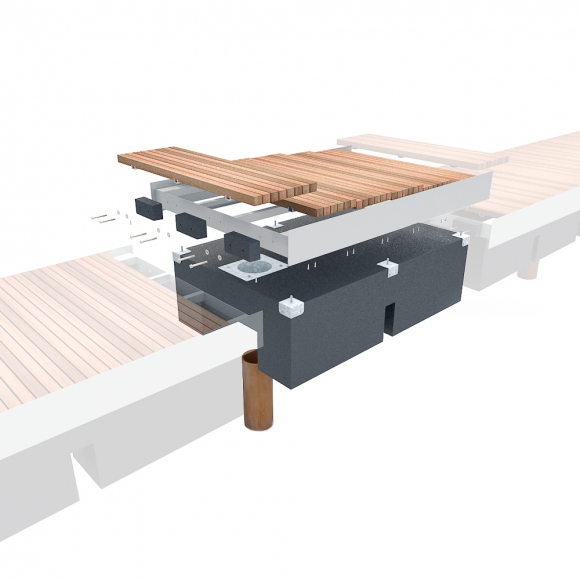 Possibilities and restraints
Contact a sales advisor to discuss the possibilities of this product