The standard Box Bins are available in warm CorTen with a stainless steel cover plate. The thick-walled CorTen can be laser cut with our Casual Dots pattern. This makes for a recognisable design, and gives display to the contents i.e. an internal bag or wheelie bin. Casual Dots is a recurring pattern in the Streetlife Collection, allowing architects to achieve greater coherence in landscape designs.

Standard Box Bins are waste containers with an understated look. Their rectangular design makes it easy to line up multiple bins for separated waste collection.

A lightweight inner bin is an option. The stainless steel cover is available in two forms:

With a single large opening (Ø32 cm - 13")

With smaller openings, which keeps out larger items


Width: 49 cmx49 cm - 19"x19"
Height: 97 cm - 38"
Volume: 140-litre bag - 35 gallons

Products supplied within the North American market are fully manufactured in the USA.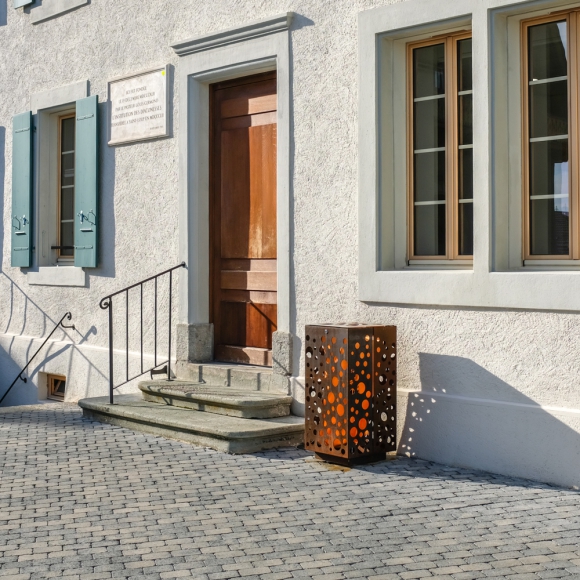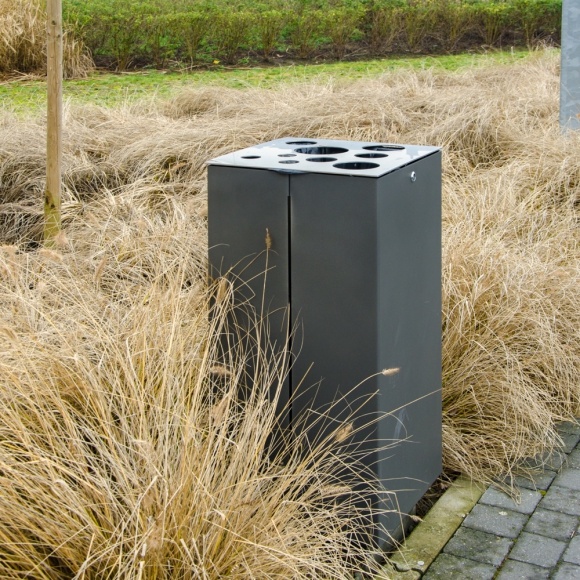 Possibilities and restraints
Box Bins (Extra Slim) are available in square sizes of ca. 40 or 49 cm | 16 or 19"
Available with closed walls or with a Casual Dots pattern
Available with a lid or a rain cover
The standard material is untreated weathering steel (-CT), optionally at a surcharge finished in a double layer powder coating (-PC)
The lid is available in untreated weathering steel or in stainless steel
The rain cover is available in untreated weathering steel or stainless steel