Solid Bicycle Racks are support stands with a sturdy wooden top beam of 7x7 cm – 2.8"x2.8" or a beam made from the recyclate Cloudy Grey. They are part of Streetlife's Solid Series product range. The untreated and sustainable FSC hardwood prevents damage to the bicycle and creates an inviting image.

Streetlife recommends placing the racks 95cm – 37" apart, underground connectors are available for this. Individual installation is possible by anchoring to a countersunk concrete base or surface mounting on ground level. The racks have an above-ground height of 75cm – 30". A slot-shaped opening in the steel strip under the wooden beam allows for bicycles to be secured with a cable or chain lock. The steel can be hot-dip galvanised, powder coated or executed in CorTen.

Width: 45 cm or 70 cm – 18" or 28"
Height: 75 cm – 30"

Products supplied within the North American market are fully manufactured in the USA.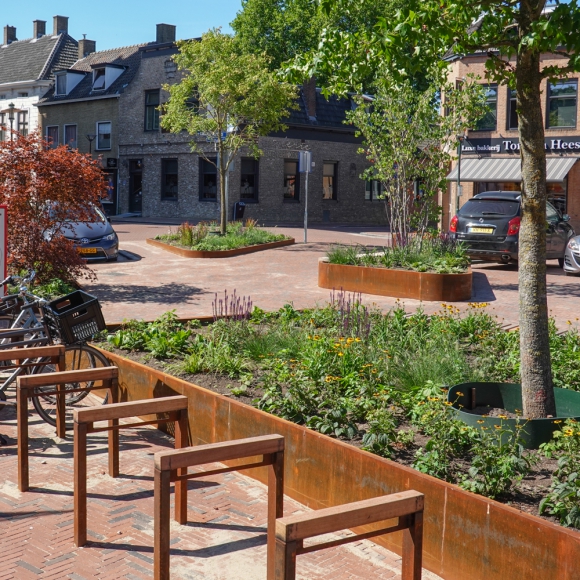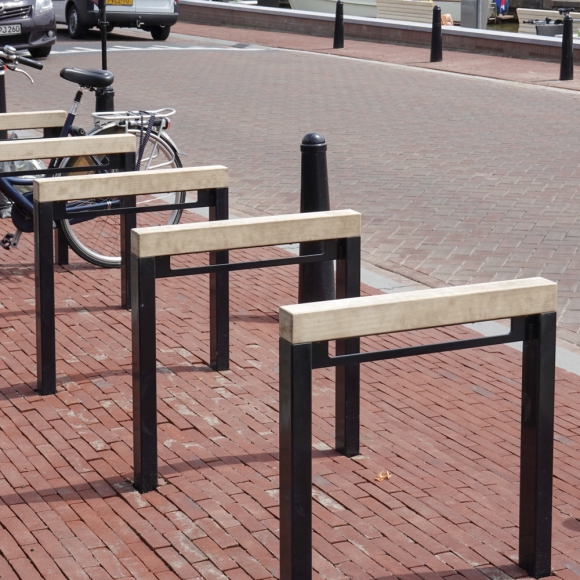 Possibilities and restraints
Standard height of ca.75 cm | 30"
Standard width of ca.70 cm | 28"
The recommended spacing for bicycle racks is 95 cm | 37"
By default in galvanized steel (-TH), optionally steel parts in untreated weathering steel (-CT) or finished in a double layer powder coating (-PC)