Thick-walled Tree Grilles Square are available in a wide range of patterns - square or round. The diameter of the aperture always measures a third of the grille's overall width, e.g. Ø33 cm and Ø60 cm – 13" and 24" in 100 and 180 cm – 39" and 71" wide grilles respectively. For application at ground level, we recommend a CorTen steel frame for adequate support and containment of the paving.
Eight graphic patterns in the Streetlife Tree Grilles CorTen have an extra-fine pattern comprising holes and slots, ensuring compliance with the American ADA Accessibility Guidelines: opening < 12.5 mm – 0.5".
Tree Grilles CorTen can also be given a special, extra-strong colour coating. DB Grau (dark grey, DB 703) or Deep Black powder coating has wear-resistant properties and forms an additional protective layer.
Sizes: 100, 120, 150, 180 and 300 cm
39", 47", 59", 71" and 118"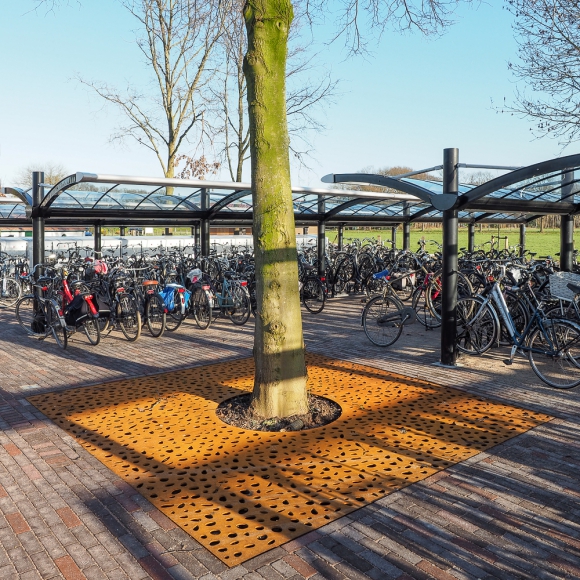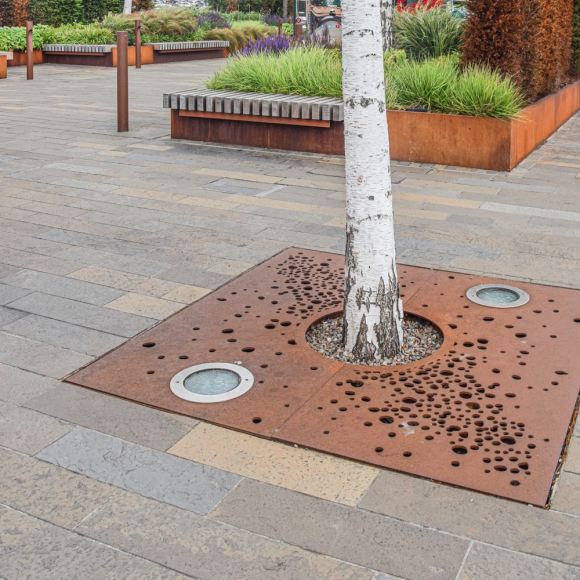 Possibilities and restraints
Available in square sizes of ca. 100, 120, 150, 180, 200 or 300 cm