The Green Screen System makes it possible to efficiently introduce additional greenery into public space. Rough&Ready wall benches are mounted on one or two sides of the frame, with beams placed both longitudinally and crosswise. The frames can be placed in a linear or perpendicular configuration, which makes a corner arrangement possible. The Green Screen System is ideal for parking spaces, public transport stops and entrance areas.

Depending on the situation, it is possible to choose between a steel Tree Outline ground level frame, so that the plants can root in the soil or to integrate the Shrubtub planters in CorTen or powder-coated steel.
The frame infill for the climbing plants is made of a CorTen steel strips. A customized trellis is possible: our advisors & designers will be happy to work with you on this.

Module: 200x15x250 cm (lxwxh) – 79"x6"x98"
Materials: CorTen, hot-dip galvanised or powder coated steel

Products supplied within the North American market are fully manufactured in the USA.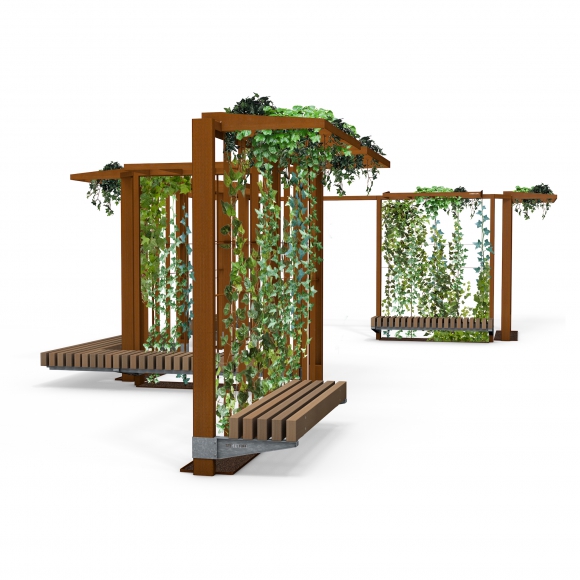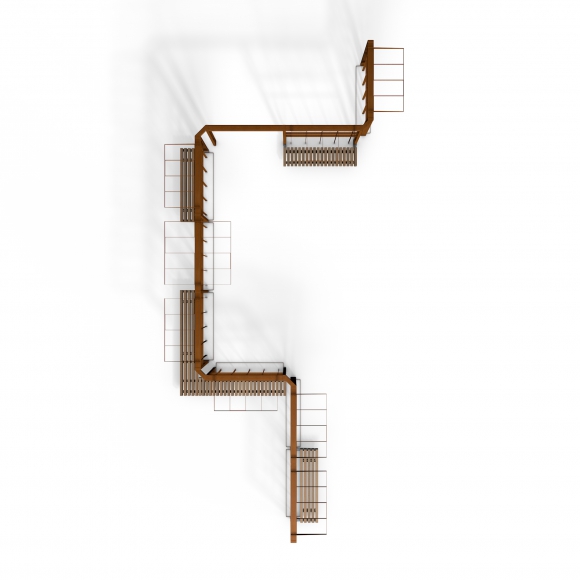 Possibilities and restraints
Module size: 200 - 79"or 300 cm - 118" wide and 250 cm - 98" high
Can be linked lengthwise and at a 90 degree angle
By default in galvanized steel (-TH), optionally steel parts in untreated weathering steel (-CT) or finished in a double layer powder coating (-PC)