Sustainable design
Innovation and creativity are the cornerstones of progress. However, in this day and age where we all need to drastically reduce our impact on the environment. Sustainability must be an integral part of the creative process.
Our street furniture conveys a timeless, natural style and is of a very high quality, both aesthetically and technically. By selecting the right designs and materials, we reduce the amount of maintenance required while extending the lifespan of our products. At Streetlife, modularity and smart disassembly are central to our designs. If a product is damaged, parts can easily be replaced and the natural materials can be reused or recycled. But smart design solutions do not just offer ecological benefits. Due to their very long lifespan, our products also represent an extremely astute economic investment.
Streetlife's company-wide FSC® certification and our emphasis on local production are just two examples of how we reduce our environmental impact. We enhance public spaces and green living environments with sustainable, environment-friendly products of a high aesthetic quality.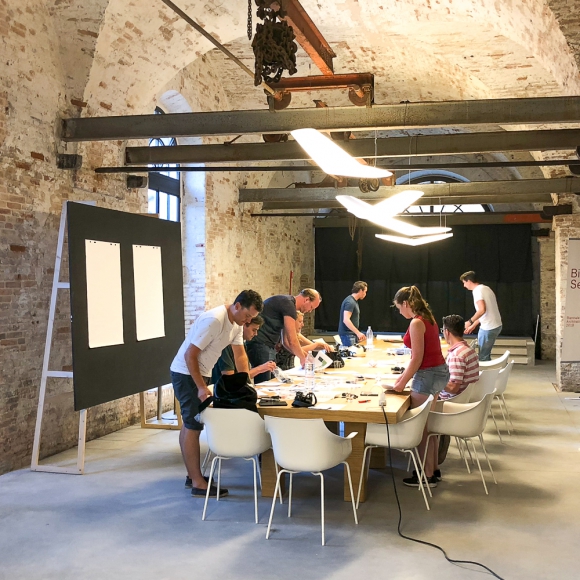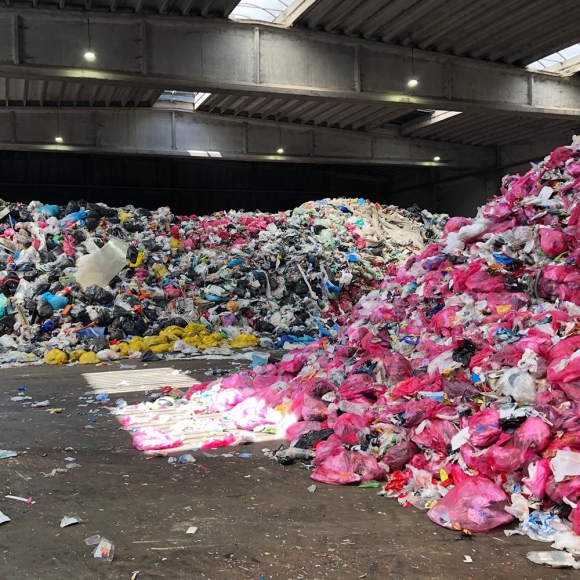 Sustainable materials
The distinctive image of our products is defined by the materials we use. While colour and texture are important, choice of material is also determined by maintenance and durability. Many of the materials Streetlife uses can be returned to the production chain at the end of a product's lifespan: they can be recycled or reused or are made from bio-based composites. Waste is thus minimised. Moreover, Streetlife sources its materials sustainably and our FSC® certification ensures that only hardwood from responsibly managed forests is used. In terms of sustainability, our materials can be divided into the following categories:
Standardisation and customisation
By standardising applied wood sizes, we not only ensure coherence within our collection but also optimise processes and reduce residual waste during production. Streetlife's modular building blocks are designed in a way that gives designers or landscape architects the freedom to detail a project according to their own wishes. Our standardised solutions can, for example, be used to create semi-standard and custom designs. Streetlife speaks the language of landscape architects and is happy to help you find the optimal solution for your design plan.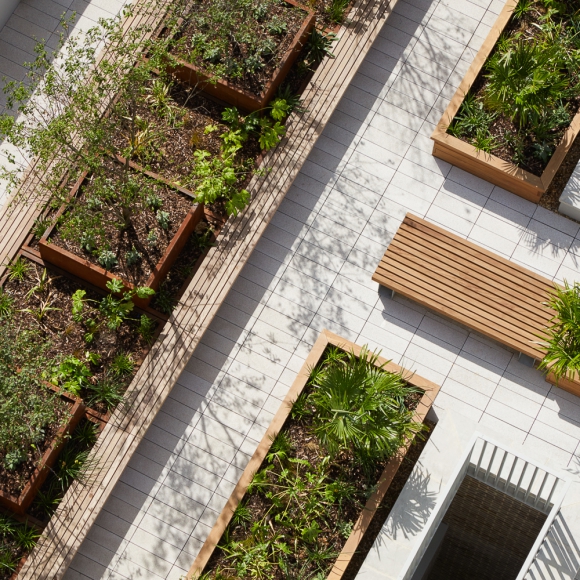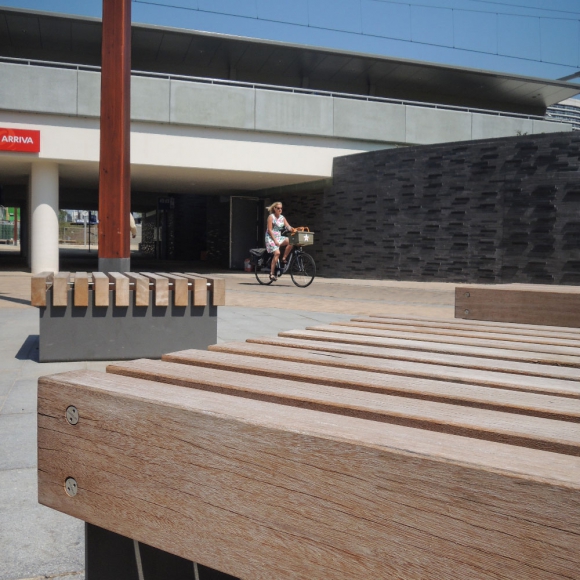 Innovative design solutions
Well thought-out detailing not only relates to how materials come together aesthetically and functionally. The process also determines how materials can be separated again later. Streetlife's products and product families have a modular structure with a lot of standardisation, which means that parts can be replaced individually. We also use our Streetlock® anti-theft mounting system in many of our benches.
Smart disassembly  All Streetlife products are designed to make the assembly of a bench or bridge so easy that any assembly service can do it. A bench can be completely disassembled after its lifespan so that each material can be recycled or reused separately. Moreover, due to the clarity of the product designs and carefully designed joints and mounting hardware, our street furniture is highly aesthetic.
Streetlock® system  One of Streetlife's innovative, smart solutions is the Streetlock® system. This smart mounting system not only keeps beams in place but serves as an anti-theft locking mechanism. A single beam can be replaced when damaged. And in case of ageing, beams can either be rotated to the undamaged side or sanded all around and refitted. The Streetlock® system eliminates the need for screws that will eventually be stuck inside the wood. Streetlock® saves time and material and, above all, is an extremely convenient solution. It helps us extend the lifespan of our timeless benches.
Urban greening
If we are to create future-proof cities, it is vital to reintroduce green spaces in built-up areas. After many years of allowing bricks and mortar to take over, it is now clear that city dwellers benefit from having access to such locations. Streetlife does its part by installing Mobile Benches with greenery on pavements and by breaking up concrete sprawl with Green Tree Isles. Roofs as a second surface also create more space for greenery in the city. Our lightweight Tree Planters and Green Benches are valuable additions to inspiring rooftop gardens. And with our Treetec® tree care system in our tree planters, newly planted trees are properly supported and can develop and grow.
CO2 reduction  Over the past few decades, air quality in the centre of our cities has deteriorated dramatically. By reintroducing greenery, we can make the city a healthy and pleasant environment once again. Streetlife offers a variety of solutions, both in the ground and at ground level. For instance, Parklets are an example of a simple intervention that reduces the surface area used by cars while incorporating more high-quality public spaces in an urban environment.
Climate  Trees provide shade and can help cool down public spaces, which is important as summers become increasingly warmer. Furthermore, green open ground retains water, thus relieving pressure on sewer systems in the event of extreme weather conditions like heavy rainfall. Large Tree Isles can be used to create much needed green urban oases and Rough&Ready Border Seats can be added so that we can enjoy our surroundings in the shade.
Biodiversity  We can help restore biodiversity in our cities by adding more plants and trees in open spaces. Mobile solutions like our Mobile Green Isles, Podium Isles and Tree Tubs can even be placed on pavements. These mobile solutions are relatively cheap and allow for layout flexibility. Thanks to our smart Streetrail system, heavy modules can be installed rapidly by any contractor.
Quality of life in the city  Climatic and ecological advantages aside, a green environment can have a positive effect on quality of life and well-being. People derive pleasure and greater awareness of their surroundings when in vibrant outdoor areas. Such spaces also invite social interaction and encourage physical movement. In this respect, our Podium Isles are valuable additions to public spaces.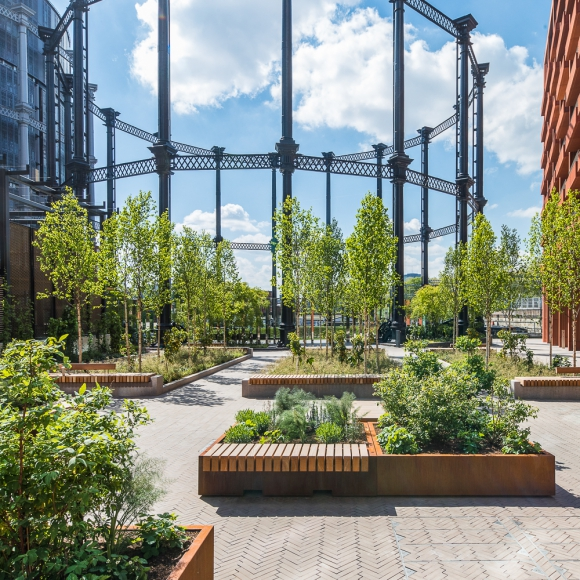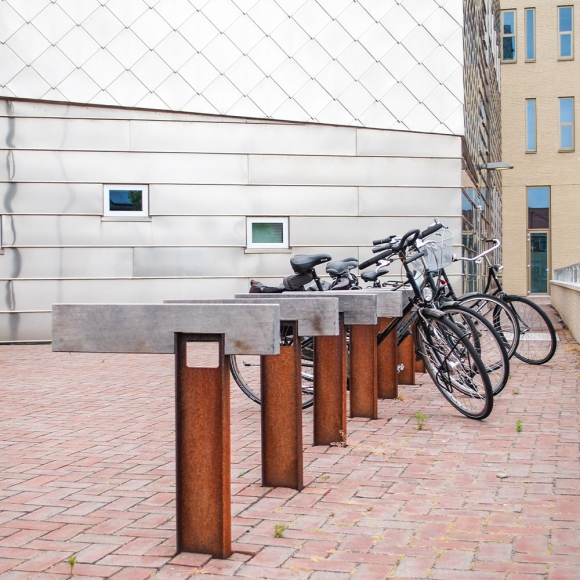 Sustainable management and maintenance
Maintenance requirements can be easily overlooked when choosing street furniture. Streetlife focuses on low-maintenance materials and construction and our products have an extremely long lifespan.
Natural materials  When using FSC hardwood for our street furniture, we prefer not to treat it. The hardwood turns grey over time due to natural weathering, making intermediate paint jobs redundant. We also use untreated CorTen steel. When the steel undergoes corrosion, an impermeable layer is created that protects the underlying material. Graffiti can easily be removed, after which the patina recovers imperceptibly.
Making steel more sustainable  Where CorTen is not the material of choice or is not a good match for the overall design, steel elements can be galvanised or given a durable two-layer coating to extend the lifespan. It is important that the material can withstand a beating, especially in urban spaces.
Lifespan extending Streetlock® System  When designing sustainable products, we look at all facets: material, detailing, design, production and so on. However, Streetlife goes one step further by designing products in such a way that parts can easily be exchanged. In our experience, the smart Streetlock® system considerably extends, if not doubles, the lifespan of benches.
Treetec® system  A special care system has been developed for our tree products and tree isles to give trees an optimal start and anchorage so that they can develop sustainably and healthily. Our Treetec® system regulates not only the supply of nutrition and water to young roots but also the temperature so that these vulnerable parts of the tree do not freeze or get burned.